Egypt is a truly enchanting land with ancient monuments and a culture that will leave you spellbound. But there's much more to experience than its rich historical heritage and amazing scenery. Egypt is a year-round tourist destination, but the best time to visit Egypt is from October to April when temperatures are at their most pleasant. It is best to avoid the summer months as they can be particularly hot, especially towards the south of Egypt. The peak tourist season, however, is December to January. During these two months, most iconic sights can get uncomfortably crowded and rates at some resorts are at their most expensive. If you are the adventurous type, don't miss out on the following 4 fun things to do on a holiday in Egypt.
Try your hand at sailing a traditional felucca
A traditional felucca (sailboat). (Pic Credits: commons.wikimedia.org)
Feluccas are the traditional sailboats propelled by oars or sails or both, used on the Nile. Nowadays, however, lesser feluccas are made entirely of wood. The upper deck of the feluccas is usually furnished with cushions around it and a table fixed in the middle. This way a picnic style lunch or dinner can be more enjoyable while taking in a different view of the city the lights on the banks and the river traffic. The felucca rarely has any form of engine. It relies entirely on the breeze and the Nile River's current. The predominant southerly wind easily pushes sailboats upriver, while allowing them to return downstream on its current later. High on your list of fun things to do on a holiday in Egypt should definitely be enjoying this relaxing ride. Watch the sunset or catch the breeze on a hot summer night, or simply sit in a quiet cove where everyone can enjoy the lights on the banks and the river traffic.
Go snorkelling and diving in the Red Sea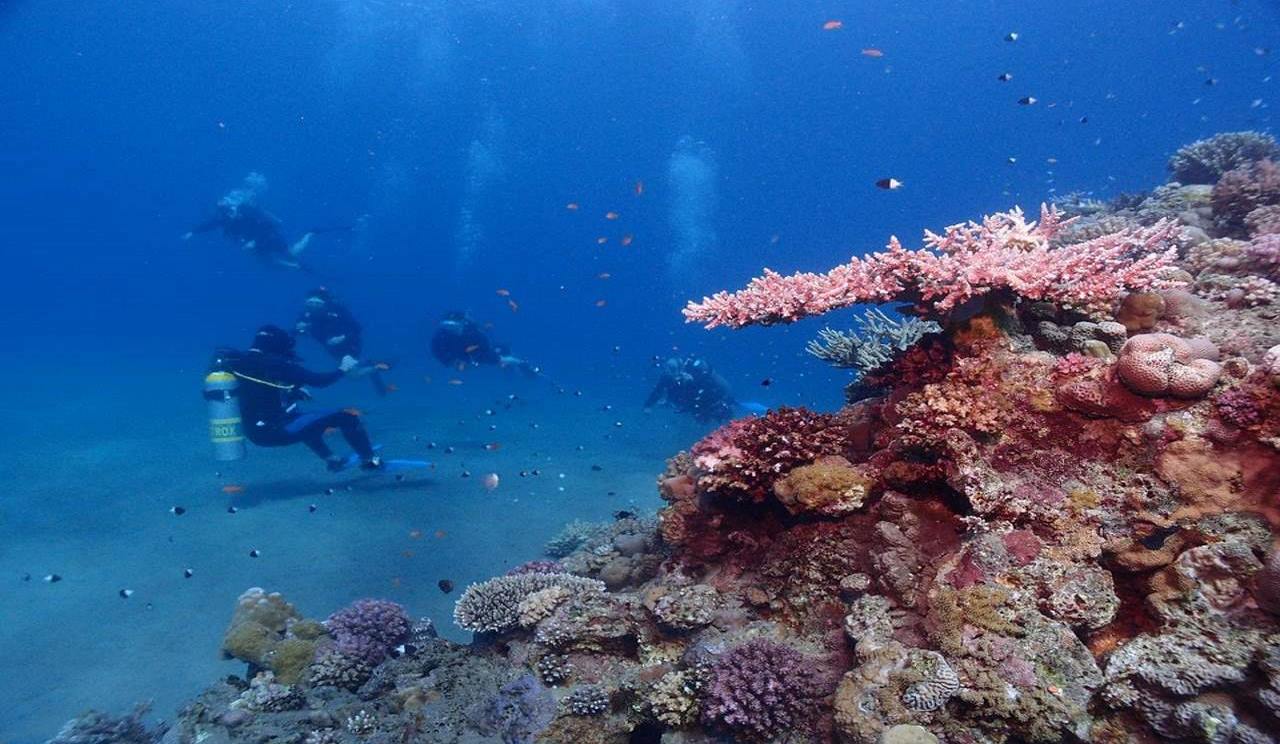 Diving in the Red Sea
Another fun thing to do on a holiday in Egypt is taking a dive to the resting place of some of the world-famous wrecks including several from the Second World War, all of which have a unique history. Egypt's Red Sea is blessed with warm, clear water and abundant marine life. It has long been considered one of the world's top scuba diving destinations due to the diversity of its reefs. With water temperatures rarely falling below 71°F/22°C, diving conditions in the Red Sea prove idyllic. Even up to a depth of 40 meters, visibility is usually excellent. The reefs of the Red Sea support more than 220 different species of hard and soft coral. These corals form an ecosystem that offers food and shelter to more than 1,100 species of fish, almost a fifth of which are found nowhere else on Earth. Three of the region's wreck-littered most iconic dive spots are Sharm El Sheikh, Hurghada and Marsa Alam.
Stroll through the local bazaars
A local flea market stall
Exploring its local bazaars and flea markets can be quite fascinating and it could turn out to be one of the most fun things to do in Egypt. Be prepared to bargain with the local vendors if you want to get the best deals. There's always a multitude of trinkets and mementos on display. It's the perfect place to shop for old antiques, handmade accessories, old perfume bottles, coins, glassware, handicrafts, shishas and costumes that would make the perfect presents. Khan El Khalili is one of the oldest flea markets in Egypt and is located in Cairo's Islamic area. It is lined with Islamic historical buildings and is the most well known silver market. El Azbakeya Wall place is the most renowned book market that sells old, unique, and used books in Cairo. There are more than 130 stalls from which a book lover can find any genre and at reasonably low prices. Even if you can't find the book you're looking for at that moment, the vendor will usually note your name and number and call you back once they find it. Souq El Gom'aa (Friday's Market) is one of the largest flea markets in Cairo. Here you can shop for anything from furniture to mobile phones, ceramic tiles, clothes, shoes, antiques, stamps, and coins. Do take care of your pockets and wallets, as this market is always overcrowded.
Leisurely cruise along on the River Nile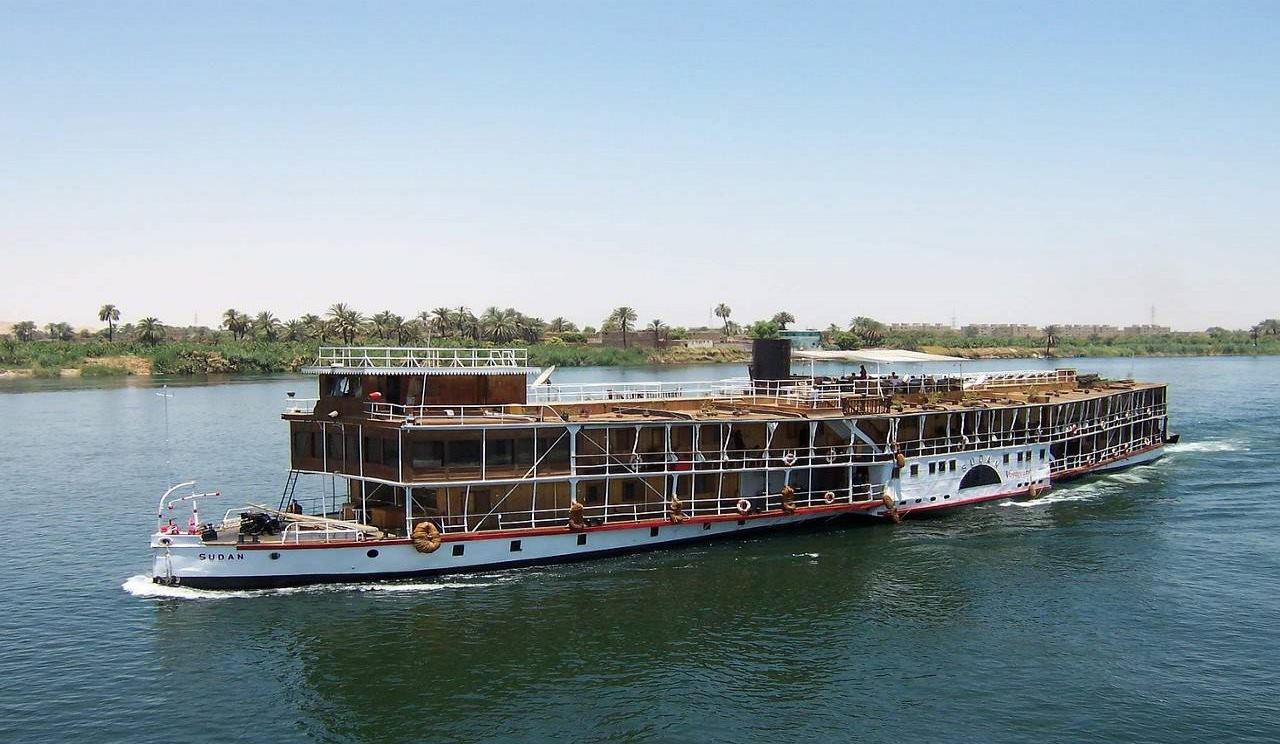 A River Nile Cruise
Taking a Nile River Cruise combines a luxury ride/stay along with stopping along the way to see the ancient monuments and incredible ruins of Ancient Egypt. These trips are done on the epic River Nile, usually between Luxor and Aswan or on Lake Nasser. The Nile was considered as the lifeline of ancient Egyptian civilization. The banks of the river are dotted with ancient tombs and temples. These 3 to 7-night cruises are conducted on authentic boutique ships that are also guided by world-renowned Egyptologists. You can opt for budget family cruises or more expensive ones with an a la carte itinerary and world-class service or just an intimate cruise experience. Here you get to experience the legendary Egyptian hospitality and service. It's a wonderful blend of East and West. Interested in planning a trip to Egypt? Experience all of the above and much more … see the ancient monuments and incredible ruins of Ancient Egypt. Travco Holidays provides a full range of
visa assistance services
and offers attractive
holidays & tour packages
, off-the-shelf or customized. Contact us today at +91-09860090341.