The end of the year always brings exciting travel possibilities around the world. You can choose a holiday destination that's more of your style! December is the perfect time to squeeze in some much-needed downtime or for any last minute travels on your bucket list before starting afresh in the New Year. You can opt to fully embrace a magical, classic Christmas, the chill of the season or a warm getaway. December offers these and so much more at different locations. Keen to end the year with a bang by exploring some of the best destinations in December? Here's our list of where to head to at 'the most wonderful time of the year'…
Japan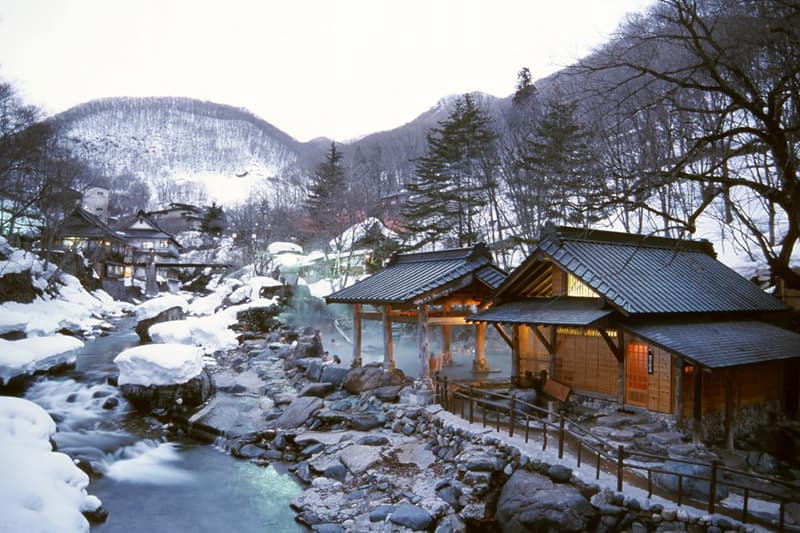 Japan enjoys the four distinctive seasons: spring, summer, autumn, and winter, with each of them having their respective characteristics that fascinates tourists. One of the best times to travel around Japan is during the winter, especially the month of December. During winter in Japan you'll experience some of the most spectacular and stunning scenery. This is when the temperature drops. Being a predominantly mountainous region, the landscape is completely transformed by an abundance of white snow. You can enjoy a number of snow-related things, winter illuminations, seasonal attractions, and activities that are available only in December. Visiting Japan in December can be a once in a lifetime experience!
Best places to visit and activities to do in December in Japan
• Revel in variety of outdoor hot spring options with mesmerising views at Takaragawa Onsen.
• Go Ice Skating at the largest skating rink in the country at Fuji Q Highland amusement park in the city of Fujiyoshida.
• Usher in the New Year by witnessing 'Joya-no-Kane', the custom practiced throughout the country, priests and temple visitors ring a temple bell symbolically 108 times.

Mauritius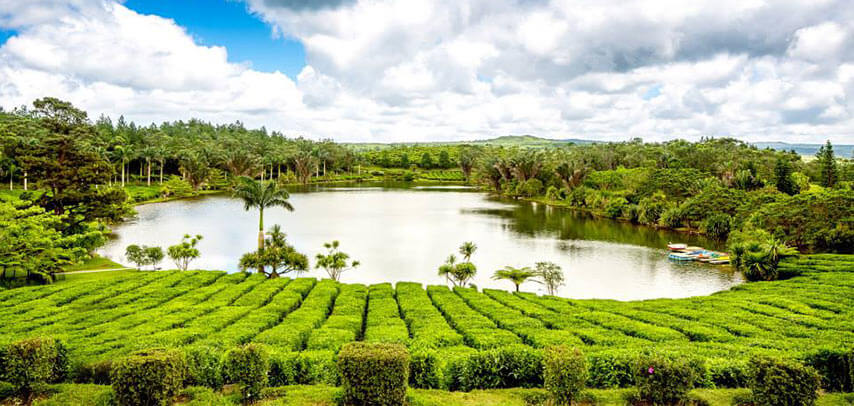 Visitors flock to Mauritius during the month of December, as this is when it experiences its summertime. The temperature during the day is hot and there is a gradual increase in the night-time temperature. During most part of December, the weather is largely warm and sunny. Visitors towards the end of the month of December should be prepared for a few downpours. In December, you can enjoy sightseeing tours across the islands as the sea keeps you comfortable and fresh. Among the many things you can enjoy in December in Mauritius, don't miss the amazing festivals and events, including Christmas, New Year, Theemithi, and Porlwi. Mauritius in December offers picturesque coastlines and pristine beaches of the archipelago. It's the best time of the year to engage in water sports such as surfing, swimming, and deep-sea diving. Mauritius is a beach lover's paradise!
Best places to visit and activities to do in December in Mauritius.
• Interact with colourful marine life as you take an underwater sea walk at Trou d'eau Douce and Port Louis.
• Explore the Sir Seewoosagur Ramgoolam Botanical Garden, with its impressive range of flora and fauna, massive lotus pools, and home to the largest species of tortoise in the world.
• Book a guided tour of the Domaine de Bois Cheri, the largest tea plantation in Mauritius, which has a Tea Factory, Tea Museum, a gourmet restaurant, and a lodge.
Philippines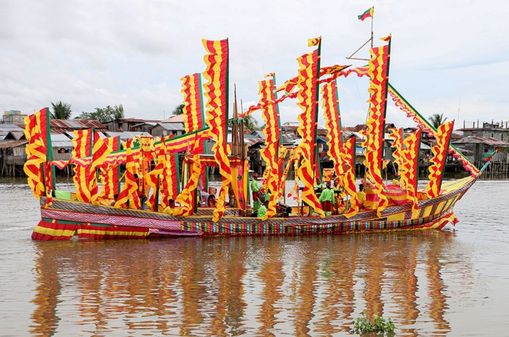 The Philippines is the world's fifth-largest island country. It is actually an archipelago consisting of 7,641 islands. The Philippines is one of the fast-emerging global tourism destinations not just during the summers, but throughout the year. Especially in winter, there are a lot of things to do, various activities that one can get engaged in and places to explore. With the huge number of islands, you can even book island-hopping itineraries. The Philippines in December always takes its visitors by surprise with its bounty of exotic natural richness. The weather at this time is clear and fine. It is the ideal destination for nightlife and parties. Adventure seekers can get their thrills with exciting water sports. Some of the most popular are scuba-diving, snorkelling, kite surfing, and paddle boarding. There are also some venues for zip-lining. Christmas in the Philippines starts much earlier than December – actually as early as September. So by December, the whole place will be full of decorations and there will be a lot of fun family and friends activities being organised. You can definitely have a joyful and memorable trip in December in the Philippines.
Best places to visit and activities to do in December in Philippines.
• Go island hopping at some of the islands at the Hundred Islands National Park off the north-western coast of Luzon.
• Join in the Shariff Kabungsuan Festival with decorated boats and parades on the river at Cotabato, celebrating the arrival of Islam in the region.
• Visit the Hinatuan Enchanted River, a river route crossing through jungles, with its blue coloured water.

South Africa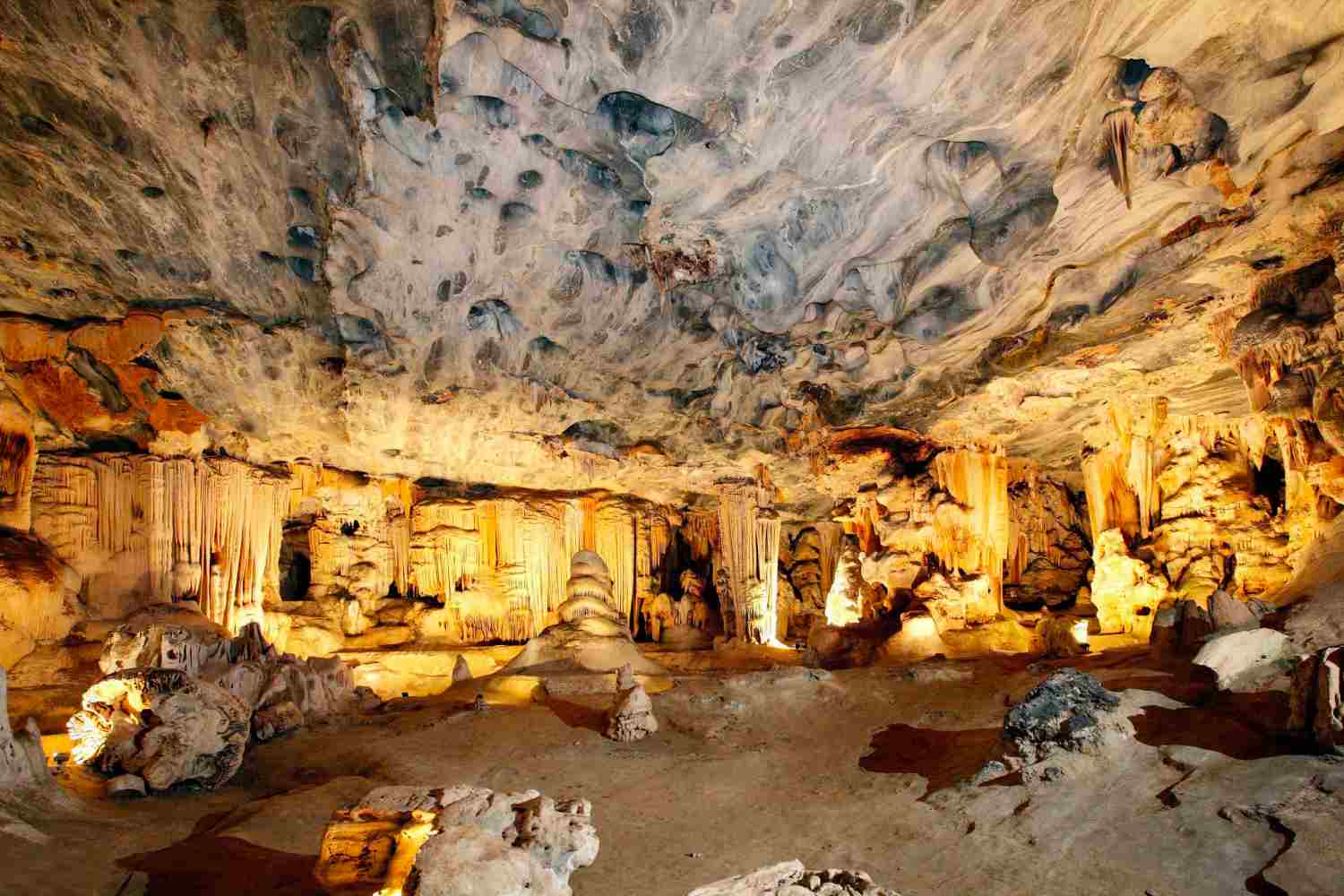 South Africa is one of the world's best year-round destinations for its natural beauty and tourist spots. For holiday makers who want to escape the chill of the winter months in northern hemisphere countries, South Africa is a popular place to go to in December. Christmas and New Year are the peak times, but the festive spirit is more than enough reason to visit South Arica. Visitors can enjoy an ideal South African beach vacation in December as the weather is consistently hot and dry, with crystal-clear skies. South Africa has something for everyone – arid deserts, dramatic mountains, indigenous forests, wild national parks, luxurious vineyards, vibrant cities, cultural events, and thousands of miles of coastline. If you take a December holiday in South Africa, you'll even get the chance to experience the nesting season for loggerhead and leatherback turtles at remote beaches such as iSimangaliso.
Best places to visit and activities to do in December in South Africa
• Book a Big Five safari at Kruger National Park and see wild animals roaming in their natural habitats.
• Getting the adrenaline pumping as you take a leap at the world's highest bungee jump located in a canyon along the popular Garden Route.
• Visit the oldest and the most loved South African tourist attraction – the Cango Caves, and take a tour deep into the caverns of one of the largest and longest cave systems in the world.

Sri Lanka
SriLanka has fantastic weather in December and that makes it the perfect time to enjoy a wonderful holiday. The warm tropical environment is a tempting time to go trekking to timeless ruins, bird- and whale-watching, and enjoy water activities like surfing. Visitors can also just relax on the mesmerising well-developed beaches, enjoying refreshing coconut water or beer and soak in the sunshine. Besides the vivid cultural scenario, Christmas parties are also aplenty at numerous hotels and Catholic communities. The Buddhist pilgrimage season traditionally starts on the full moon in December. Visitors can enjoy a five hour night climb up Sri Prada mountain (Adam's Peak) and watch the sunrise at the end of the trek. If you want a memorable island getaway holiday in December, then Sri Lanka offers unique experiences and adventures.
Best places to visit and activities to do in December in Sri Lanka
• Explore the 17th century Galle Fort on the beachfront, and reflect on the region's colonial past.
• Take a safari tour at Udawalawe National Park, an excellent place to view elephants, a rich array of birdlife and giant flying squirrels, among other animals.
• Go surfing on the deep-blue ocean waves of SriLanka's best surfing destinations at Weligama Beach and Midigama, where surfers of all levels are welcome.

Travco Holidays Pvt Ltd is a leading Goa-based travel company.
No matter where you're headed for a vacation in December, we can help create the perfect experience for you. At Travco Holidays Pvt Ltd, our mission is to offer travellers industry-leading service. We pride ourselves on getting to know all our clients. We have a widespread and knowledgeable network of travel specialists. Our travel consultants are passionate about travel and know-how to tailor the perfect holiday to suit your requirements. We offer the best value travel deals and unparalleled customer assistance and convenience. We are the experts for
Indian Passport Services
,
Portuguese Passport Services
and exciting
Holiday Packages
. We ensure quick processing services, hassle-free passport services and visa assistance as well. Book safe travels now with Travco Holidays Pvt Ltd. Contact us here or call us on
+91-9860090341
for all your travel requirements.