Pic Credits: Flickr 
Christmas season is almost around the corner. Beautifully decorated Christmas trees, the sound of tinkling baubles, the starlight, the sweet smell of cakes from bakeries and the streets filled with the vibrancy of the Christmas season, make this festival so enjoyable and certainly asks for a vacation. Even though Christmas isn't celebrated in India as much as it is in the West, the exquisite Christmas traditions observed in certain cities in India will make it worth the experience. If you are looking for a Christmas getaway this holiday season, these charming places in India should be on your list. Rounded below are some top places to visit in India for Christmas. Take a trip to these places, it'll be the perfect way to end your year.
Goa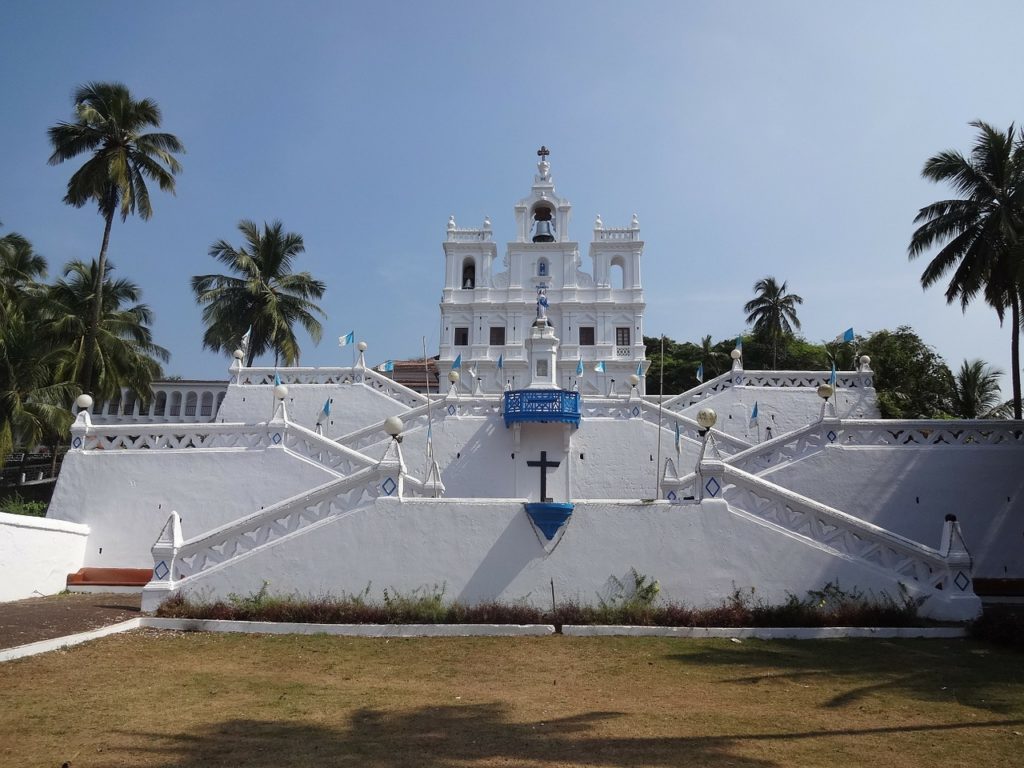 Our Lady of Immaculate Conception Church, Goa
Goa tops our list owing to its Portuguese legacy and the population of its Roman Catholics. This festive season is celebrated with much pomp and zeal all through the state. The state begins its Christmas celebration right from the early weeks of the Advent season. On Christmas Eve, groups of youth serenade door to door singing the good old traditional Christmas carols. Midnight Christmas masses are held with churches beautifully decorated. You will find beautifully and delicately built cribs across various parts of the state. Midnight masses are usually followed by parties hosted at various restaurants and beach shacks, with delicious Christmas food served. To keep you entertained are live bands playing till the early hours of the morning. Popular beaches that organize parties are Anjuna, Mapusa, Candolim etc. Following Christmas, the popular Sunburn festival is usually held in Goa. In all, the state sees a very joyous atmosphere during this season and certainly makes it a beautiful place to visit in India for Christmas.
Kerala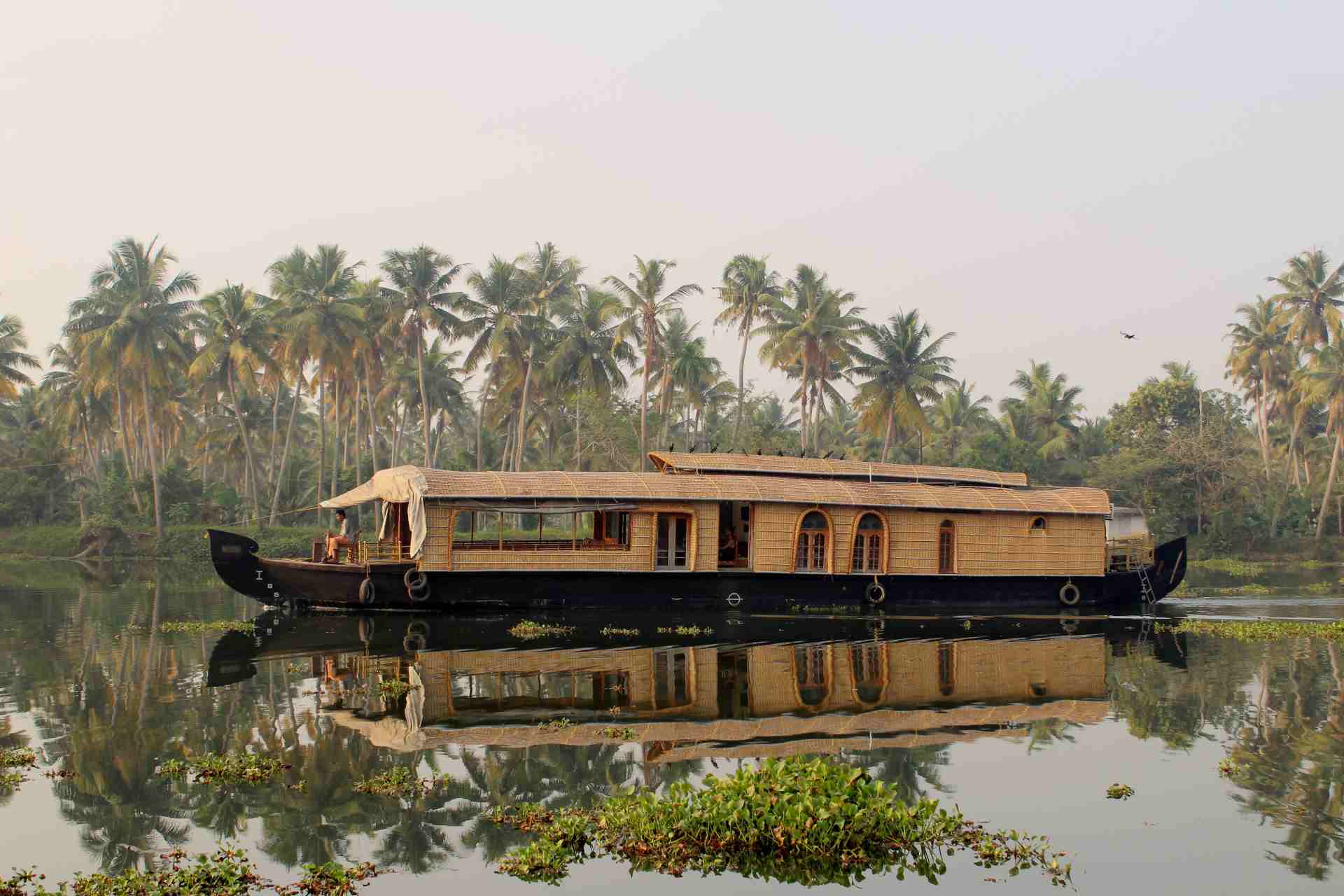 Pic Credits: Flickr
With its many churches, Kerala is certainly one beautiful place to visit in India for Christmas. The festival is celebrated with high spirits and worth every experience. On your trip to this state, witness twinkling Christmas stars hung outside homes and the birth of Christ depicted through beautiful cribs and the joyous singing of Christmas carols. Visit the churches of Kerala which are open all night during this season, experience a taste of the local flavour from the streets and enjoy a bonfire with your friends and family on its gorgeous beaches. A Christmas vacation in Kerala is something that is more to be experienced than put in words  and a trip to this place will leave you with many tales to tell your folks. Kerala is indeed an alluring place to visit in India for Christmas.
Mumbai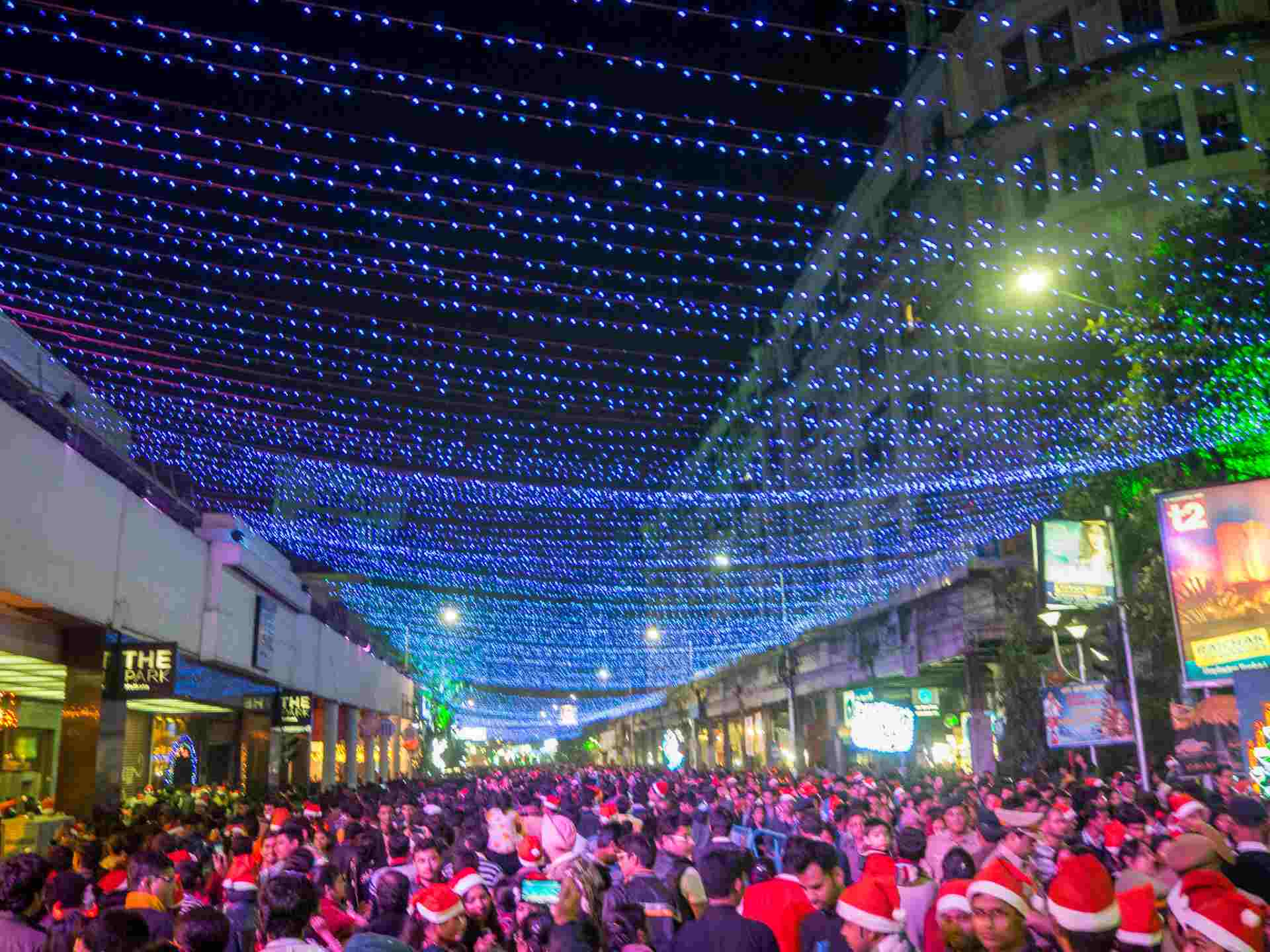 Pic Credits: Flickr
Experience the warmth of Christmas with a trip to Mumbai. The city boasts of its many majestic churches. Holy Name Cathedral, Saint Thomas's Cathedral, Gloria Church, Saint Michael's Church, Mount Mary's Basilica, Saint Peter's Church, Saint Andrew's Church and Lady of Immaculate Conception, are the among the popular ones where you can attend the midnight mass. During this festive season, Mumbai's bakeries have the best desserts and the delicious smell of fruitcakes will tantalize your taste buds. Just like the other Indian states, you will find houses and streets decorated with Christmas trees and lights and the air filled with music and warm smiles all around. Mumbai is also the perfect place if you are looking for parties. The city is no doubt one best place to visit in India for Christmas.
Pondicherry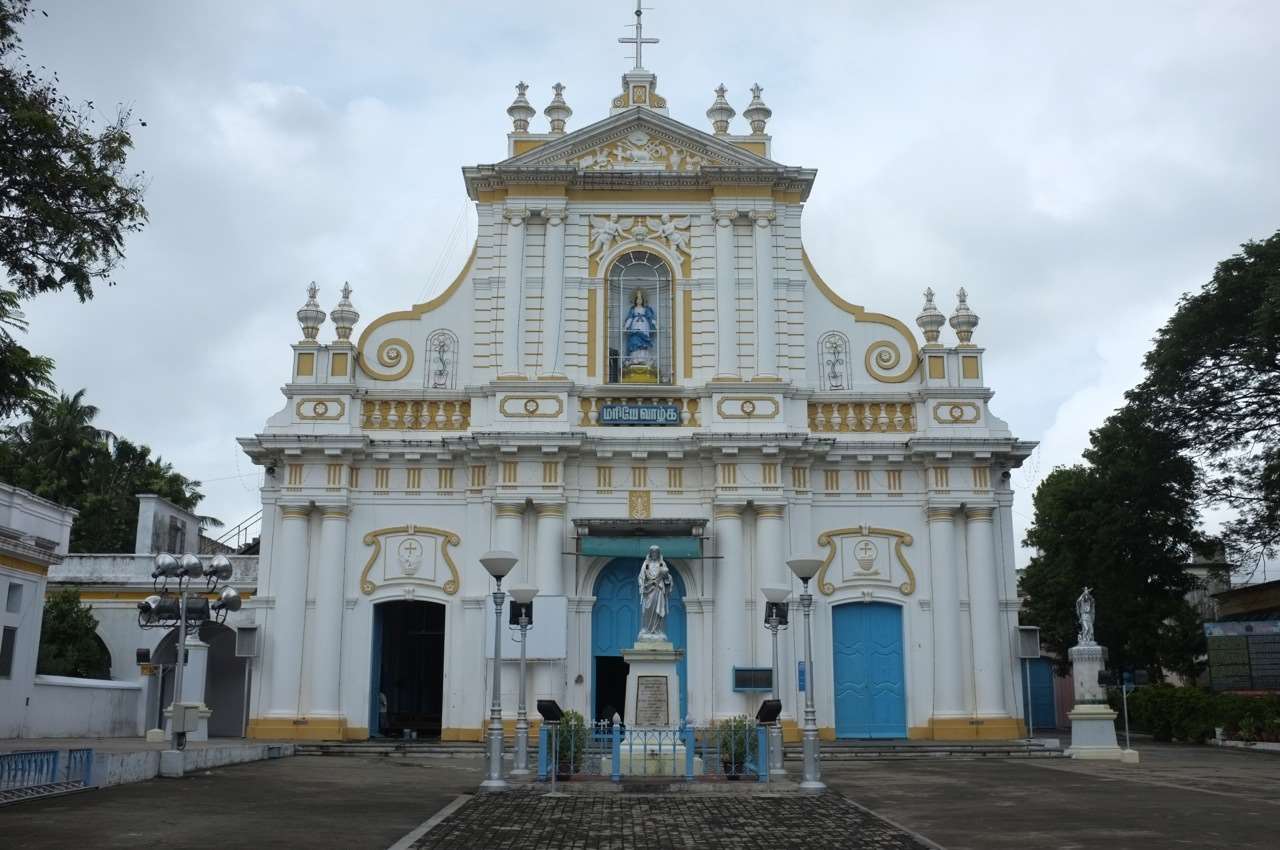 Immaculate Conception Cathedral, Pic Credits: Flickr
The pleasant weather of Pondicherry in December makes it one enjoyable place to visit in India for Christmas. This French colony of India has many serene and calm beaches where you can take long walks and spend your evenings enjoying the festive season. But more than that, Pondicherry boasts of its many gothic churches and cathedrals. Church of the Sacred Heart of Jesus, Immaculate Conception Cathedral, Our Lady of Assumption Church, and Church of Our Lady of Good Health are a few architectural wonders that you should visit. During the Christmas season, you will find the state glistening in brightly coloured Christmas lights and the people celebrating with much merry and zeal. Vendors are seen on the streets selling crunchy cookies and other baked Christmas goodies. Pondicherry is a great place for travelers and is indeed one beautiful place to visit in India for Christmas.
Bangalore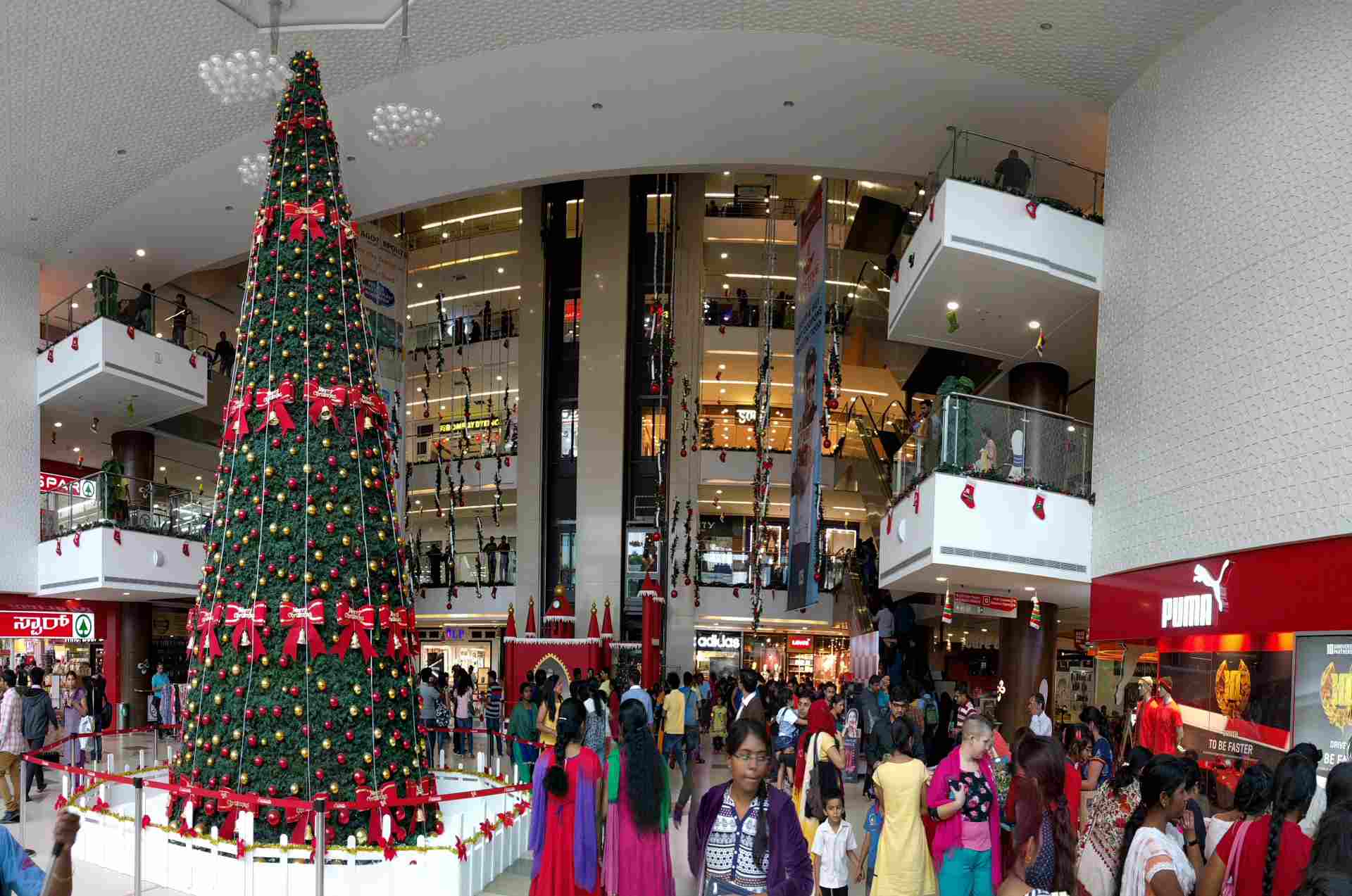 Pic Credits: Flickr
The city of Bangalore is yet another place where the warmth of Christmas can be greatly felt. Watch the city share the affection and cheer of the festive season with malls and sidewalks illuminated with decked up Christmas trees, lights and other props, the atmosphere filled with the joyous singing of Christmas carols and the scent of Christmas sweets from markets. The city is also the perfect place to relish on some rich and delicious Christmas delights. Plum cakes, rum soaked cakes, fruity cakes, coconut cakes, cupcakes; the city has it all tempting you all the way. When it comes to Christmas Eve parties, get on your feet and get to the HardRock Café, Blue Frog and The Biere Club. Most of these parties offer a variety of cuisines with live performances and will fill your evenings with fun and laughter.  All these make Bangalore the perfect Christmas holiday destination and a must place to visit in India for Christmas.
Shillong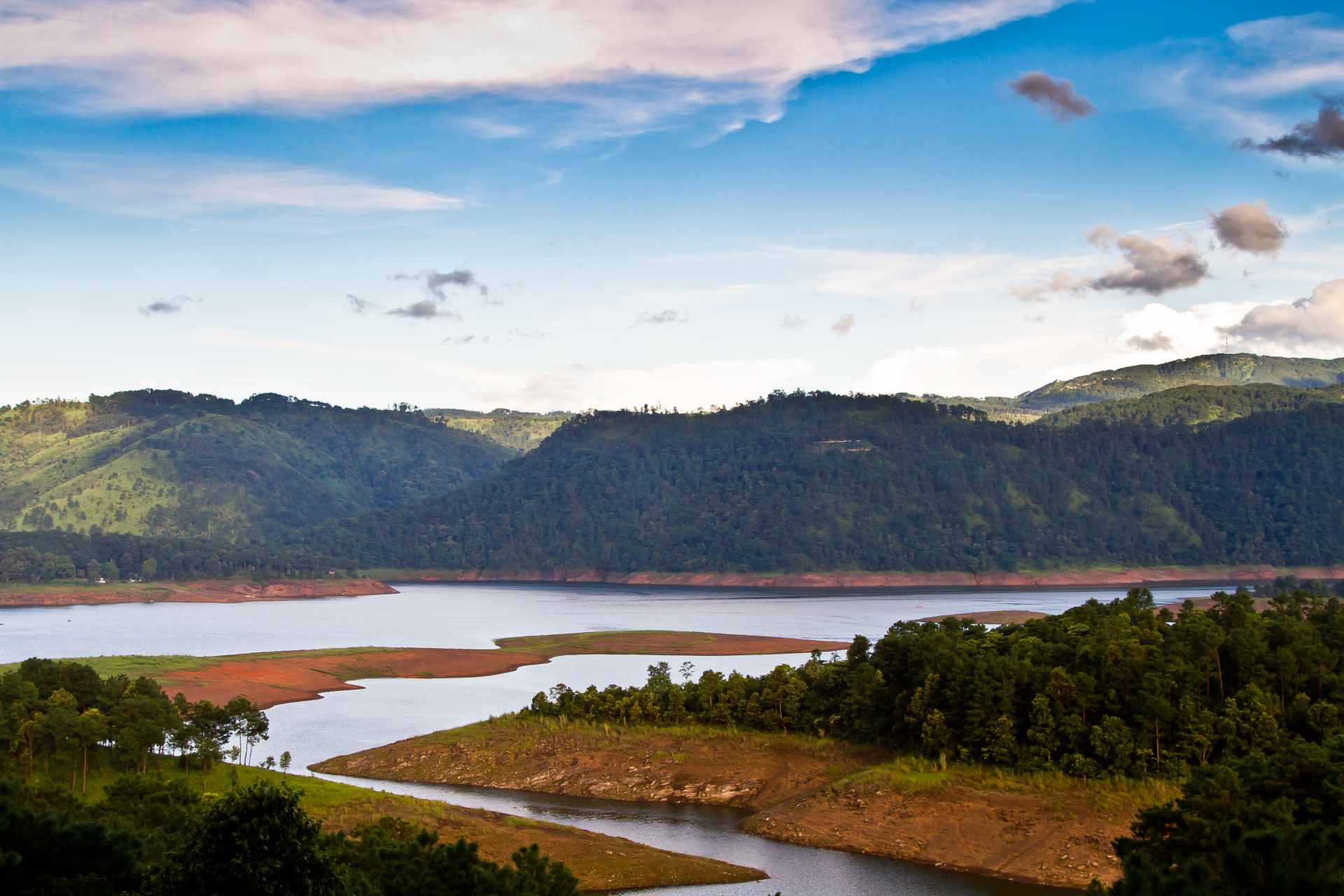 Bara Pani Shillong, Pic Credits: Flickr
Shillong, the capital of Meghalaya, also called as the Scotland of the East celebrates Christmas with much enthusiasm and zeal like any other state in India. It is one spectacular northeastern city and a great place to visit in India for  Christmas. This hill station has quite a considerable population of Catholics. Christmas here dawns one and a quarter hours earlier than the other states in India. The Mary Help of Christians Cathedral, Laitumkhrah Presbyterian Church and All Saints Church are a few Churches you must visit while in Shillong. Shops are seen filled with festive clothes and the locals are seen trudging through the crowd as the days to Christmas draws nearer. The cool December breeze of the air around makes you want to take an early morning or late evening stroll on the sidewalks. Overall Shilling is a great place to visit in India for Christmas.
Delhi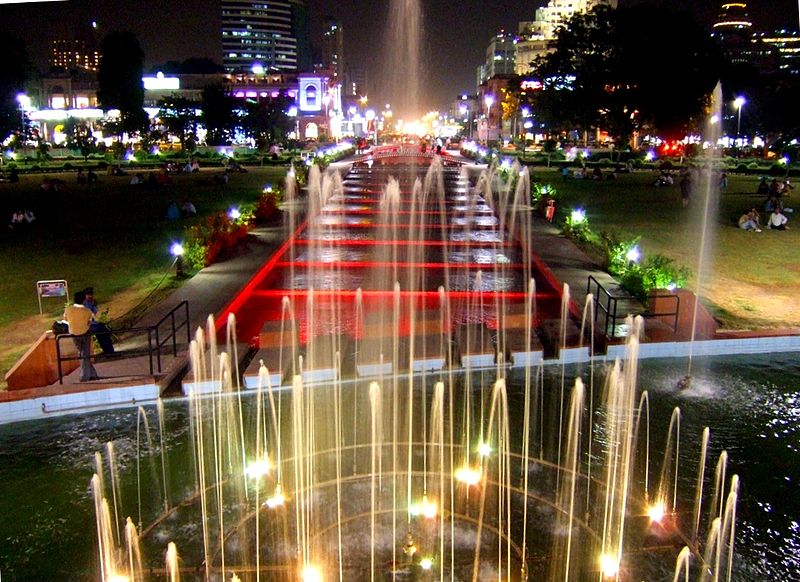 Connaught Place New Delhi, Pic Credits: Wikimedia Commons
The capital city celebrates Christmas with much joy and laughter like any other festival. The city streets are stylishly decorated making you feel the Christmas vibe of the season. If you wish to spend your Christmas in Delhi, you can attend the midnight mass at Sacred Heart Cathedral. This is one of the oldest churches in the state. The cathedral has a Christmas vigil service on the midnight of 24
th
followed by the Christmas cake cutting. The feast of the Holy Family of Nazareth is also another day to not miss. The Connaught Place is a great place to visit during the Christmas season if you are a shopaholic. This stretch of the city is beautifully decorated with Christmas lights, has amazing cafes, restaurants and bars and overall is a great shopping place. It will make you feel the essence of Christmas. Make the most of Delhi's festive shopping discounts, as the city has great Indian handicraft and jewelry. Visit Sarojini Nagar and Kamla Nagar to buy inexpensive Christmas gifts for your loved ones. And if you're looking for some fun-filled adventure in Delhi during the Christmas season, go out skiing. The city is all jazzed up and it's a blissful experience altogether, making it another amazing place to visit in India for Chritsmas.
Manali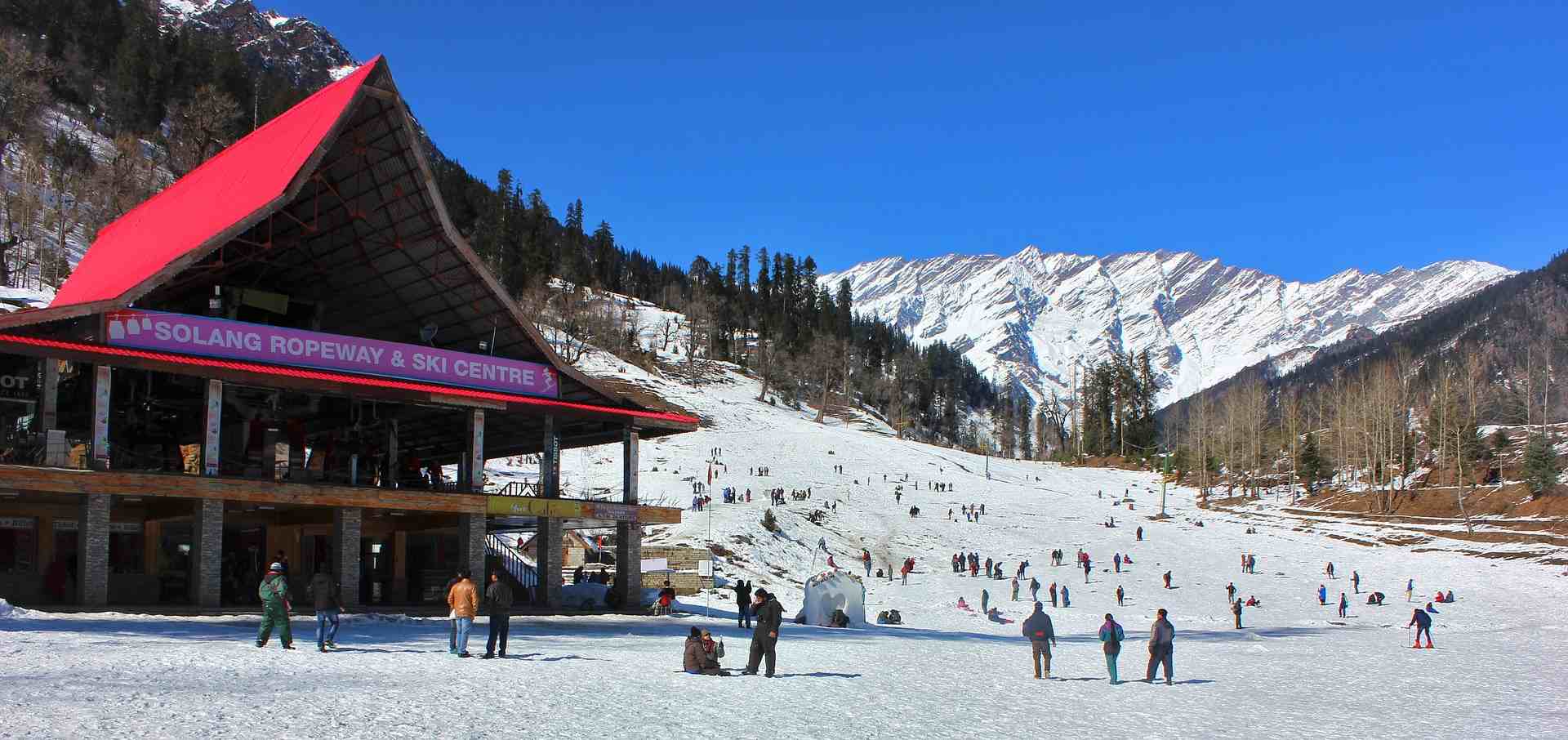 If the snowy hills are what you are thinking about for Christmas, it definitely has to be Manali. The place has its own Christmas vibe. Manali is one of the first places to receive the first snowfall of the season and attracts a huge tourist footfall. If you're an adventure lover, there are a lot many fun-filled winter activities that you can do in Manali. Roll around in the snow, go skiing, snowboarding and trekking. You could also drink up to a hot cup of tea or a mug of hot chocolate to keep you warm in the winter chill. Enjoy a While Christmas in Manali, it is a great place to visit for that perfect Christmas getaway.
Daman and Diu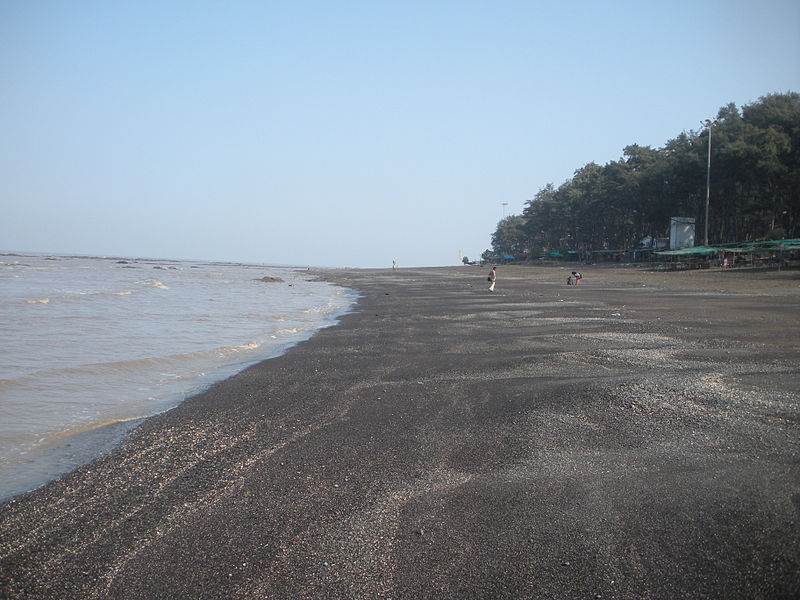 Devka Beach, Daman and Diu, Pic Credits: Wikimedia Commons 
This union territory in western India celebrates Christmas in its own unique way.  A Portuguese colony since the 1500s, Daman and Diu have a sizeable population of Roman Catholics. During the Christmas season, various traditional and cultural activities are held. Corrindinho a form of Portuguese dance is quite popular here danced with pairs of girls and boys forming a circle. Attend the Christmas midnight mass at Saint Paul's Church, an ancient church in this union territory. Se Cathedral, St Thomas church, and Church of Our Lady of Rosary are other churches you may want to visit in Daman and Diu. This otherwise quiet place becomes vibrant and lively during this season and is one exceptional place to visit in India for Christmas. Visit Daman and Diu and be a part of the Christmas excitement!
Kolkata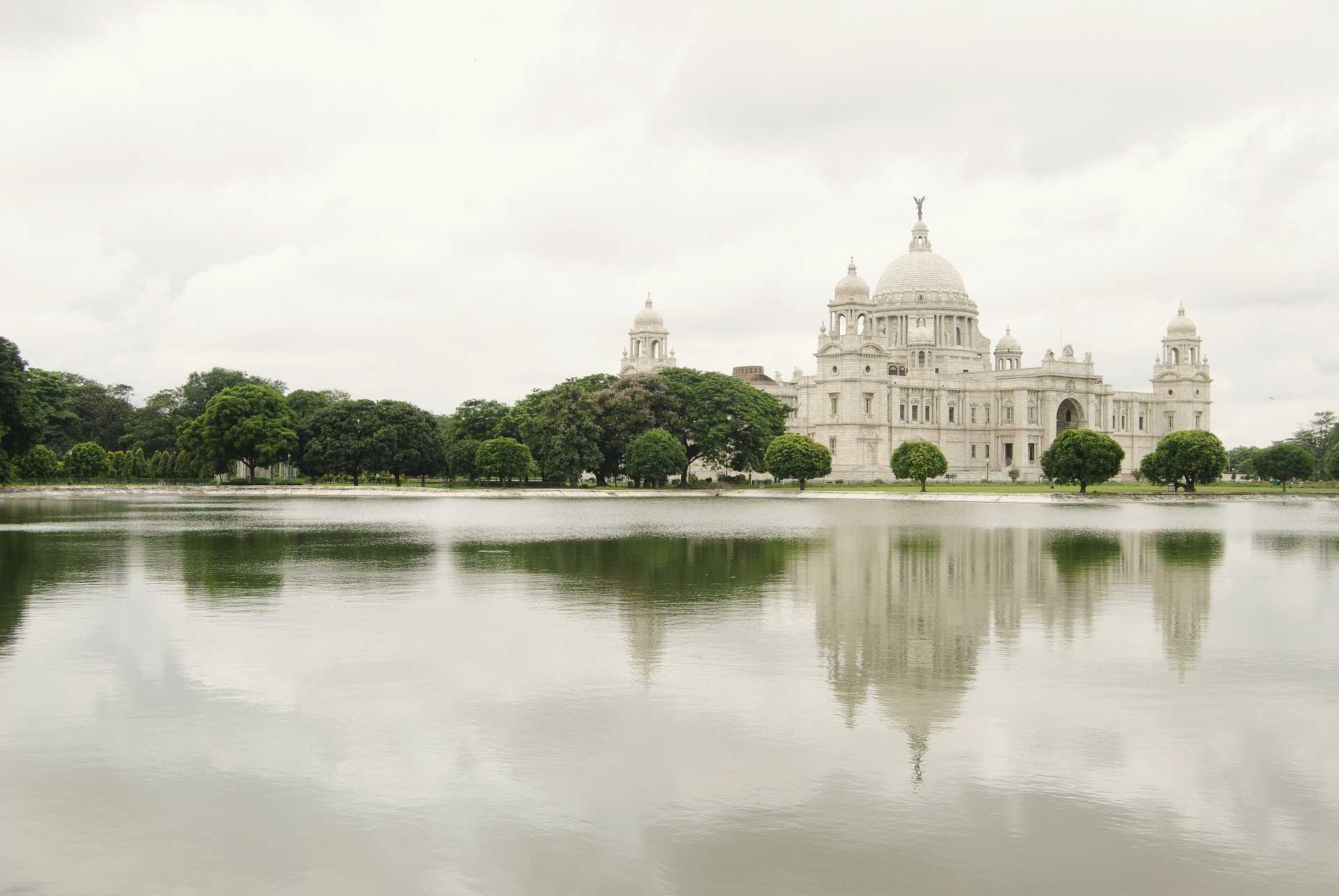 Victoria Memorial, Kolkata
Ring in the Christmas cheer with a visit to Kolkata. Also called as the City of Joy, Christmas here is celebrated with as much vigour as it in the south.  The streets are seen illuminated with festive lighting, malls and markets with Christmas trees and other props, bakeries selling fresh and delicious Christmas treats and locals buying merchandise at shops offering heavy discounts. Rock band performances are also seen at various parties all through the state and will make you have a gala time. St. Paul's Cathedral on Chowringhee Road is one church you should visit in Kolkata, especially for the Christmas Midnight mass. You could also visit the Victoria Memorial, a huge museum made of white marble building in the heart of the City of Joy. All these make Kolkata a great place to visit in India for Christmas.
Dadra and Nagar Haveli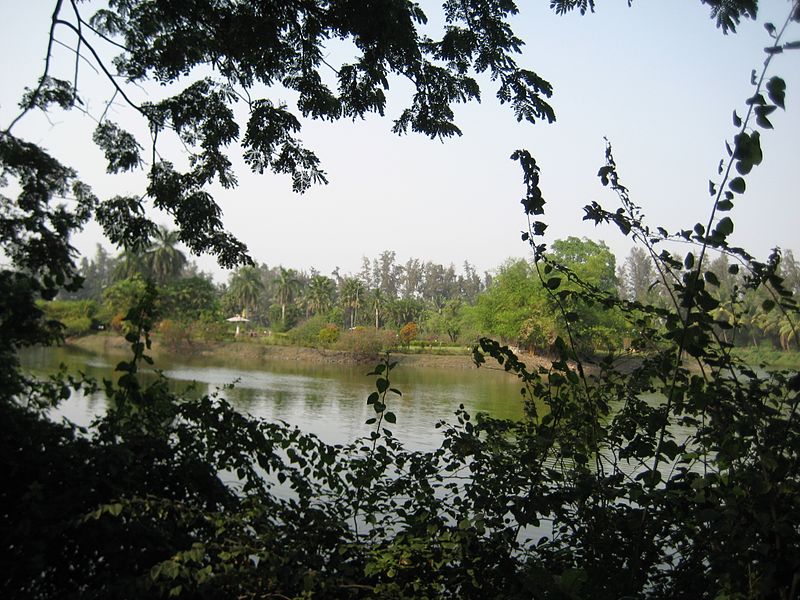 Vanganga Lake Garden, Kolkata
Though an unpopular Christmas destination, Dadra Nagar and Haveli is a great place to be at during the month of December. This union territory celebrates Christmas in its own unique way with a tribal touch. There are many splendid and magnificent churches to visit. Vanganga Lake Garden is one wonderful place to visit in Kolkata. The place is well maintained and has a peaceful ambiance and one can enjoy a boat ride. Overall, it's a great place to visit in India for Christmas with your family and friends.
Shimla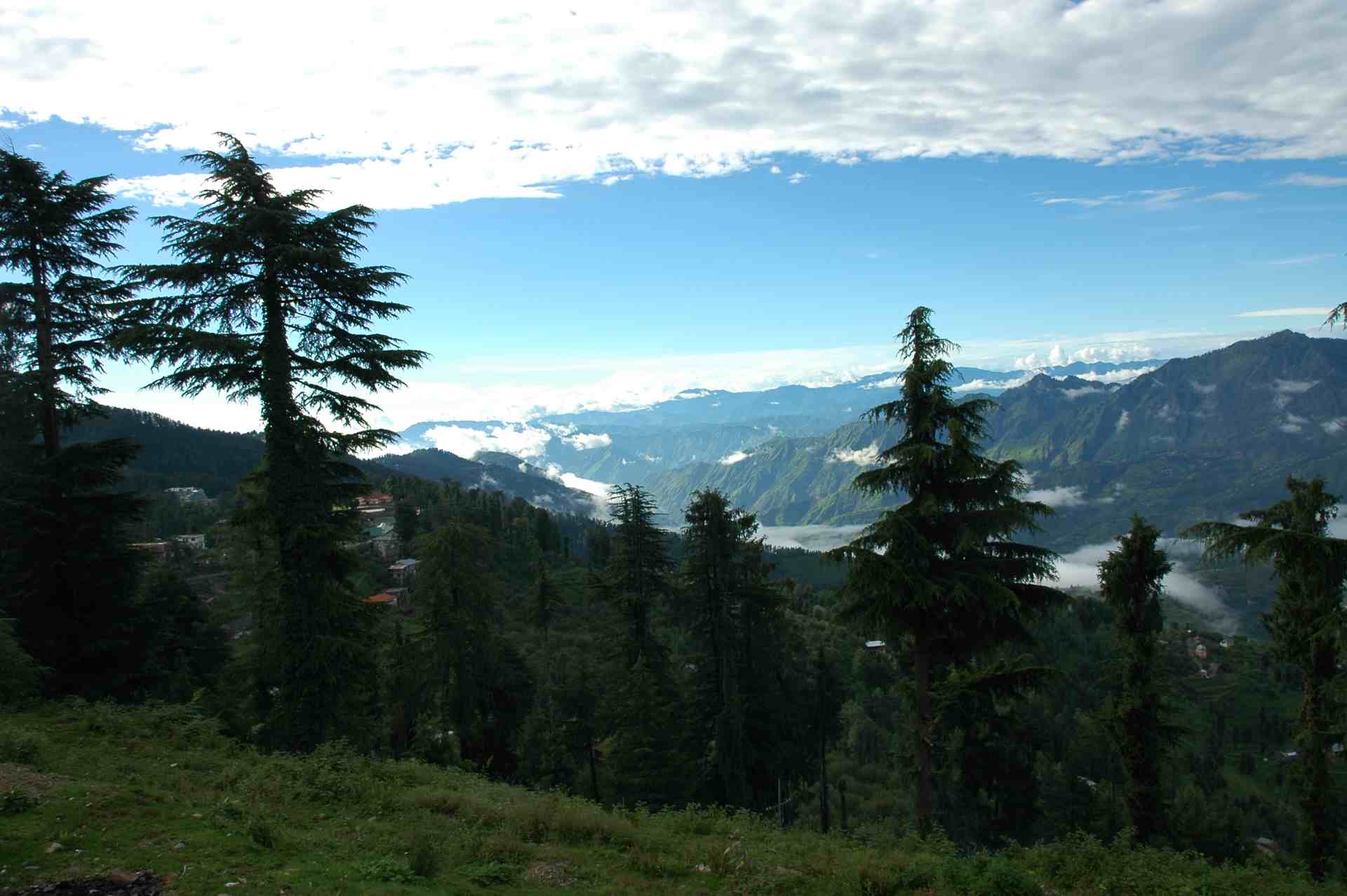 Pic Credits: Flickr
Shimla, the Queen of Hills is yet another perfect destination to spend your Christmas vacations. This hill station is a hot spot for many tourists during the month of December. The weather is also pretty chilly here and the place looks amazing. You can enjoy Christmas Eve parties, indulge in some delicious and fresh Christmas sweets from bakeries and shop around in the street markets. There are many winter activities too that you can indulge in during your stay in Shimla, such as skiing and snowboarding. Shimla surely pleases every traveler and is a pleasant place to visit in India for Christmas.
Chennai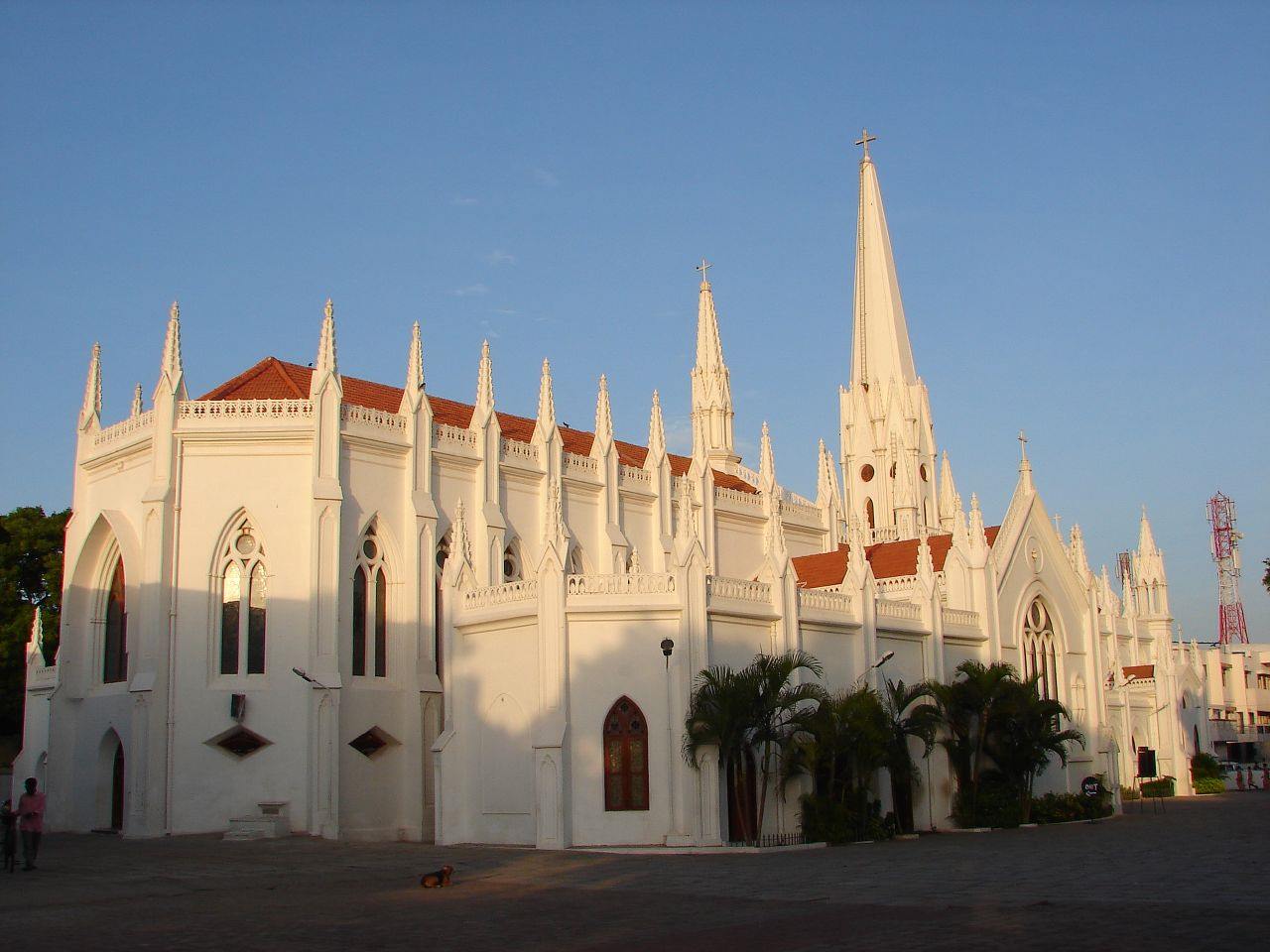 Pic Credits: Flickr
Eat, drink and be merry this Christmas season in Chennai. The state has some beautiful breathtaking churches you can visit while traveling in the city. Santhome church, St. Mary's Church, Armenian Church, Velankanni Church, Descanso Church are to name a few. If you've got a sweet tooth, Chennai bakeries are filled with cakes, pastries, cookies and much more for you to relish on. Bakers Spring, Brunchies All Day, Bobby's Bistro, Pantry D'Or are a few places where you can pick up some delightful Christmas goodies. Apart from these, Chennai hotels offer lavish buffets and night-long parties are hosted at different venues. The Phoenix Market City has exciting activities for all.  All these make Chennai a beautiful place to visit in India for Christmas. Each city has its own unique style of merrymaking and celebrating Christmas. Take a trip to these beautiful places and feel the Christmas vibe, it'll be the perfect way to end your year. Plan a glittery and merry filled Christmas vacation this winter with Travco Holidays.