Summer is here! It's the time that brings back childhood memories of going on summer vacations with family. Summer may be the hottest season of the year, but it is also the time when families, especially children, can have the most fun. At this time of the year, children get off from their school and other working family members can plan their holidays around this time.
Most people love to go to places that have the most pleasant climate, such as the high altitude mountains, hilly regions, tea plantations, coastal areas, and nature resorts. These holiday destinations will give you the perfect family summer vacation.
Here are a few of the most beautiful destinations in India that travellers can now safely explore during summer.
Gangtok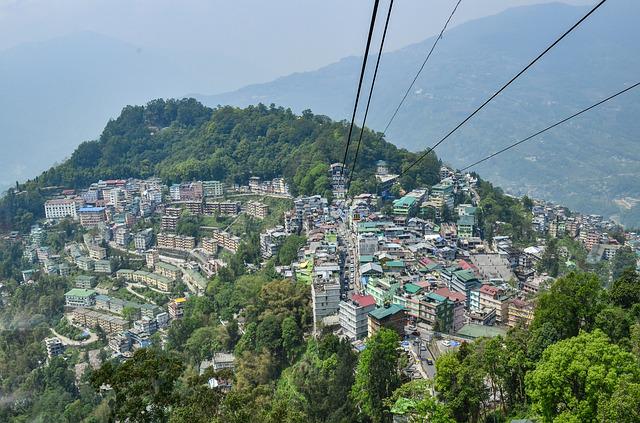 &nbsp&nbsp
Gangtok is the capital city of Sikkim. This pristine hill station is nestled in mountains and clouds. Travellers get a spectacular view of Mt. Kanchenjunga in the distant skyline. Cable car rides offer a bird's eye view of the breathtaking and beautiful winding hill roads. Gangtok is usually used as a base for trekkers to the Himalayan mountain ranges. Gangtok is one of the most beautiful places to visit in India during summer.
Best summer attractions and activities in Gangtok:
White water rafting in River Teesta.
Rumtek Monastery, the largest monastery in Sikkim.

&nbsp&nbsp
Goa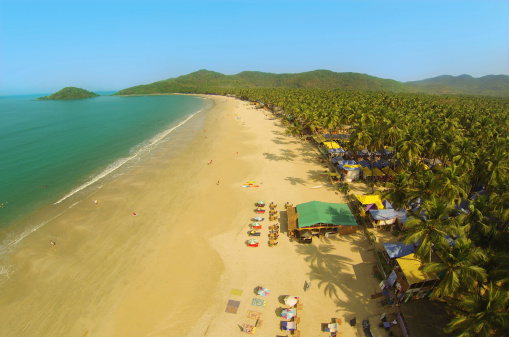 &nbsp&nbsp
The state of Goa lies in the western coastal belt of India. Summer in Goa promises blue skies. Being an offbeat season, you can have a great time and enjoy a serene holiday in Goa, away from crowds of peak season tourists. This also means you can get the best summer holiday packages and deals. The sunsets in Goa can be coupled with long walks along the beach or a trek up a hillside to a historic fort. Travellers love Goa for the beaches, parties, nightlife, the warmth of villagers, and a relaxed life, or its rich history of architecture, religion, culture, music, food, and dance. With all that it has to offer, who would not want to go for a holiday in the summer in Goa, India?
Best summer attractions and activities in Goa:
Parasailing over the waters of the Arabian Sea.
Local summer and market festivals in quaint villages.

&nbsp&nbsp
Kabini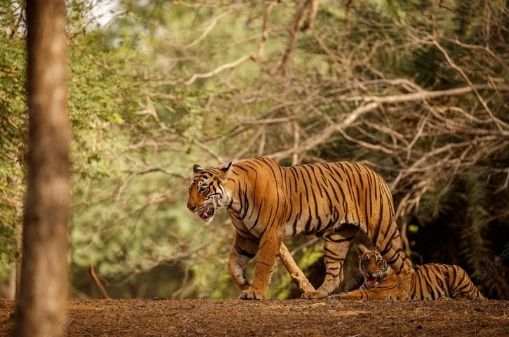 &nbsp&nbsp
Kabini is a wildlife destination located 245 km from Bengaluru. Kabini is known to have one of the highest concentrations of Asiatic Elephants in the world. The River Kabini is a great place to visit any time of the year, but especially during summer. As the pools and springs in the forest dry up during the sweltering summer months, animals head to the banks of the River Kabini. Boat safaris and jeep safaris are the best way to spot the amazing wildlife and birdlife at the Kabini Forest Reserve. You can have quite a memorable summer holiday in Kabini.
Best summer attractions and activities in Kabini:
Nagarhole National Park, one of the best known wildlife reserves in India.
Kabini Dam, an engineering marvel and also an ideal picnic spot.

&nbsp&nbsp
Kinnaur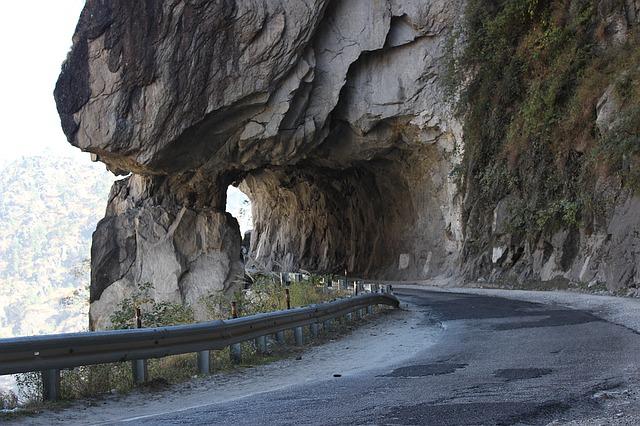 &nbsp&nbsp
Kinnaur lies on the ancient trade route between India and Tibet, in the northeast corner of Himachal Pradesh. It is about 235 km from Shimla. Kinnaur is also known as "Land of God". The rivers of Baspa, Satluj, and Spiti, as well as their tributaries have beautifully picturesque valleys. Kinnaur Kailash, the most well-known mountain, is considered sacred by both Hindu and Buddhist Kinnauris. Kinnaur offers adventure sports like camping, skiing and trekking. Travellers will relish a summer holiday in Kinnaur.

Best summer attractions and activities in Kinnaur:
Camping at the apple orchards.
Boating at the spectacular Nako Lake.

&nbsp&nbsp
Majuli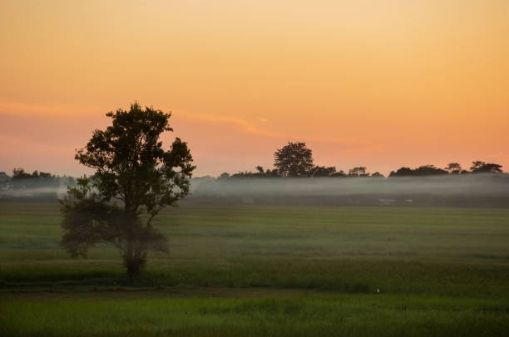 &nbsp&nbsp
Majuli is a lush green, picturesque and pollution-free river island located along the Brahmaputra River. Majuli is the largest river island in the world with a total area of 1250 sq. km. Being a wetland, Mājuli is a hotspot for flora and fauna, including many rare and endangered species. Festivals are celebrated with great pomp and vibrancy here. Majuli is considered to be the cultural capital of Assam. One can have a never-to-be-forgotten summer holiday in Majuli.
Best summer attractions and activities in Majuli:
Mulai Forest, a 550 acre man-made forest located at Kokilamukh.
Dakshinpat Xatra, an institutional center and a treasure house of dances.

&nbsp&nbsp
Munnar
&nbsp&nbsp
Munnar is a town and hill station in the Western Ghats. Besides being a popular honeymoon destination, Munnar is also a favoured summer holiday destination as it is also called the "Kashmir of South India". The protected areas, which include wildlife sanctuaries and national parks, are especially known for several threatened and endemic species. Munnar has picturesque towns with winding lanes, sprawling tea plantations, and several resorts and lodging facilities. Towering over 2,695 metres, Anamudi is the highest peak in South India. Munnar is one of India's best summer holiday destinations.
Best summer attractions and activities in Munnar:
Trekking to the Anamudi Peak.
Tata Tea Museum, a museum exclusively for tea.

&nbsp&nbsp
Srinagar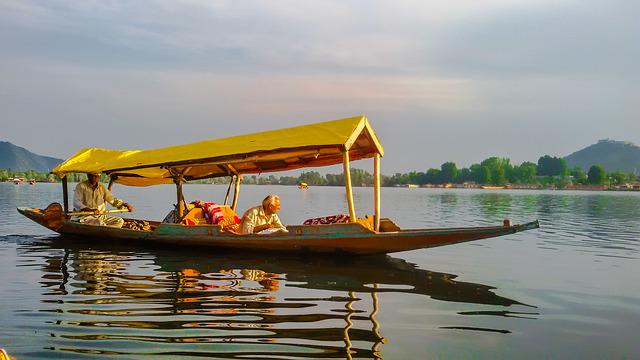 &nbsp&nbsp
Srinagar lies in the Kashmir Valley on the banks of the Jhelum River and is the largest city of Jammu and Kashmir. It is has been called the "Venice of the East" and the "City of Lakes". Srinagar has a natural environment and is well known for its Mughal gardens, waterfronts and houseboats. The beautifully picturesque Himalayan backdrop offers adventurous hiking and mountain biking. The city is known for traditional Kashmiri handicrafts such as Kashmir shawls. Families can enjoy a blissful summer holiday in Srinagar.

Best summer attractions and activities in Srinagar:
Shankaracharya Temple, on a hill top in the middle of the city.
Boat ride on a Shikara on Dal Lake.

&nbsp&nbsp
Travco Holidays Pvt Ltd can help you plan safe travels and get the best summer deals.
Summer is the perfect time for families to go on a vacation. Interested in visiting the coolest and the most beautiful places in India during summer? Our team at Travco Holidays Pvt. Ltd. is always at hand to book packages to the perfect summer holiday destinations in India to create unforgettable memories. We are the experts for
Indian Passport Services
,
Portuguese Passport Services
and exciting
Holiday Packages
. We ensure quick processing services, hassle-free passport services and visa assistance as well. Contact us
here
or call us on
+91-9860090341
for all your travel requirements.
&nbsp&nbsp