Are you excited to break free and get your adventure mode on? There are a lot of adventure destinations that should be on your bucket list, but why not try a destination in India? From activities such as trekking, mountaineering, rock climbing, rafting, snorkelling, scuba diving, and kayaking, India offers something for all sorts of adventure seekers. If it's adventure that excites you on your holiday, and brings you true happiness, here are our suggestions of the best adventure destinations in the four corners of India.
Top Adventure Destinations in North India
Rishikesh –
River Rafting
Rishikesh is located in the foothills of the Himalayas and is considered the river rafting capital of India. The Ganges river flowing through Rishikesh provides the perfect setting for whitewater rafting with its swift currents and rapids. River Rafting in Rishikesh is an exhilarating adventure experience that attracts thousands of tourists every year – beginners as well as experienced rafters. There are several rafting options available in Rishikesh, ranging from short 9 km runs to longer 26 km runs that take enthusiasts through Grade III and IV rapids. The best time for river rafting in Rishikesh is from September to June. During these months, the weather is favourable and the water levels are suitable for rafting.
Ladakh – Trekking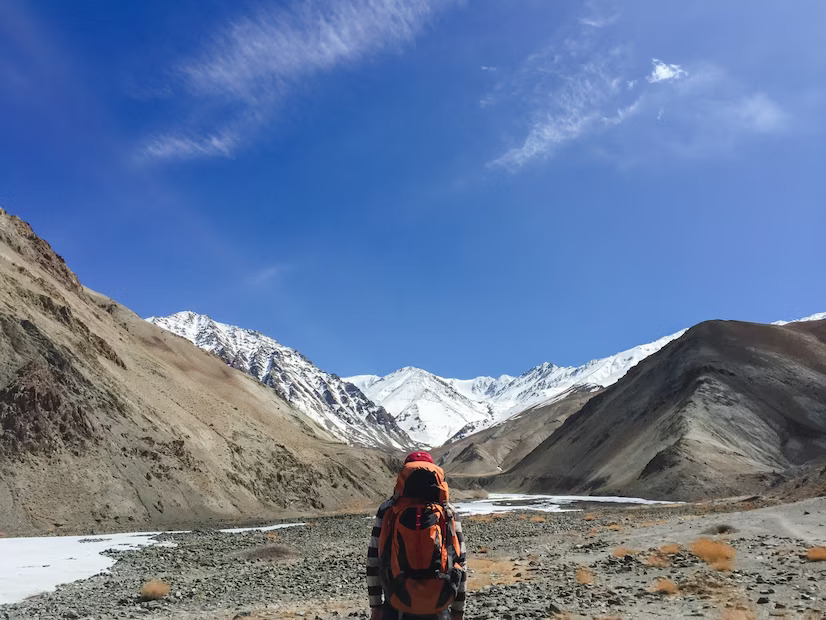 Ladakh is a high-altitude desert located in the northernmost region of India and is surrounded by the mighty Himalayas. Ladakh is a trekker's paradise, with numerous trails of varying difficulty levels. It offers adventure enthusiasts a unique trekking experience with stunning landscapes, rugged terrain, and challenging routes. The Markha Valley trek takes you through remote villages, Buddhist monasteries, and high passes, offering a glimpse of the local culture and way of life. The Chadar Trek is a winter trek that involves trekking on a frozen river. The Stok Kangri trek is a challenging trek that takes you to the summit of Stok Kangri, one of the highest peaks in the region. The best time for trekking in Ladakh is from June to September, when the routes are open and the weather is favourable.
Top Adventure Destinations in South India
Andaman and Nicobar Islands – Scuba Diving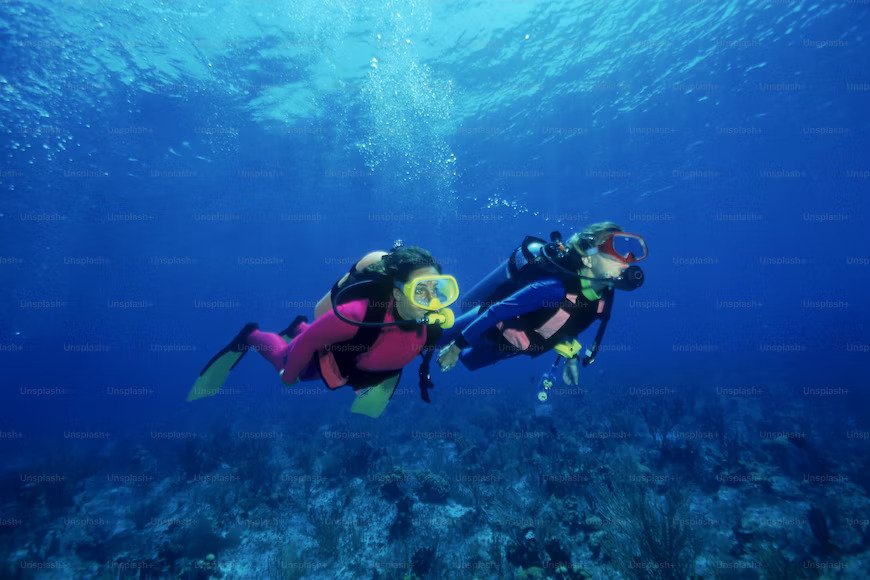 The Andaman and Nicobar Islands are a group of islands located in the Bay of Bengal. The islands are known for their pristine beaches, tropical forests, and rich marine life. The Andaman and Nicobar Islands offer some of the best scuba diving sites in South India at Havelock Island, Neil Island, and Cinque Island. The waters surrounding these islands are home to a diverse range of marine life, including colourful corals, reef sharks, sea turtles, manta rays, and various species of fish. The best time for scuba diving in the Andaman and Nicobar Islands is from December to May, when the waters are calm and clear, offering excellent visibility. Scuba diving in the Andaman and Nicobar Islands is a thrilling adventure experience that should not be missed by anyone visiting the islands.
Hampi – Rock Climbing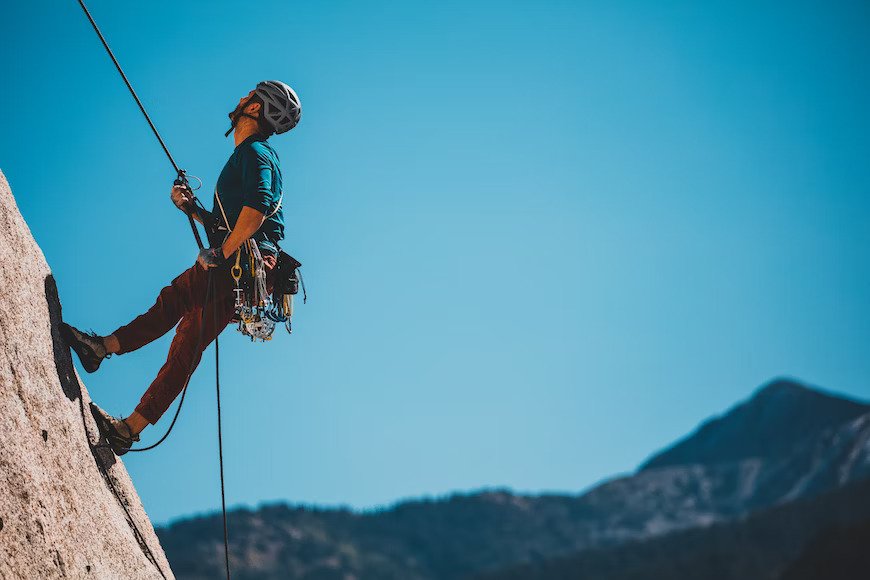 Scotland's capital, Edinburgh, has been rated as one of the best cities in the world. Hampi is a UNESCO World Heritage Site located in the state of Karnataka. Hampi is famous for its stunning boulder-strewn landscape, making it a popular destination for rock climbing enthusiasts. The boulders are spread across different areas in Hampi, such as Hemakuta Hill, Matanga Hill, and the area around the Virupaksha temple. Made of granite, the boulders in Hampi offer a variety of climbing routes of varying difficulty levels. The best time for rock climbing in Hampi is from October to March. With pleasant and dry weather during these months, Hampi is an ideal destination for both beginners and experienced climbers. Hampi has several climbing schools and experienced guides. Rock climbing in Hampi offers a unique adventure experience, with stunning views of the landscape and a sense of accomplishment when you reach the top of a challenging boulder.
Top Adventure Destinations in East India
Assam – Wildlife Safari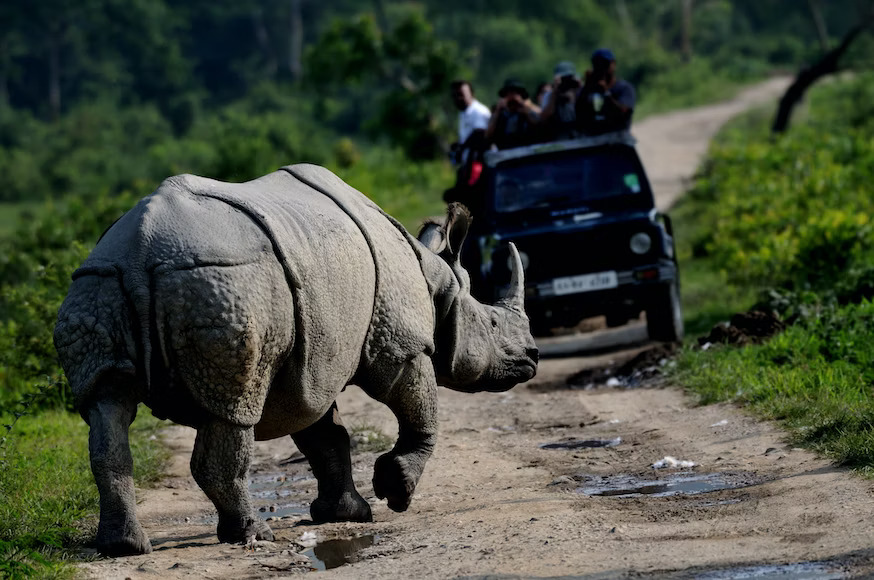 Assam is a state in Northeast India known for its natural beauty, rich culture, and unique cuisine. Kaziranga National Park in Assam is a UNESCO World Heritage Site. The park offers several wildlife safari options, including jeep safaris, elephant safaris, and boat safaris. Jeep safaris are the most popular option and are available in the early morning and late afternoon. The safaris take you through the park's grasslands, forests, and wetlands. Visitors can spot the park's main attraction – the one-horned rhinoceros, and other wildlife species such as tigers, elephants, water buffaloes, swamp deer, and several species of birds. The best months to visit Kaziranga National Park in Assam are from November to April. During this time, the park is open for visitors, the weather is pleasant, the grasslands are dry, and the animals come out in the open to feed. Overall, a wildlife safari in Kaziranga National Park, Assam, is a unique and thrilling experience for nature and wildlife enthusiasts, offering a chance to explore and witness Assam's rich biodiversity and unique wildlife.
Meghalaya – Caving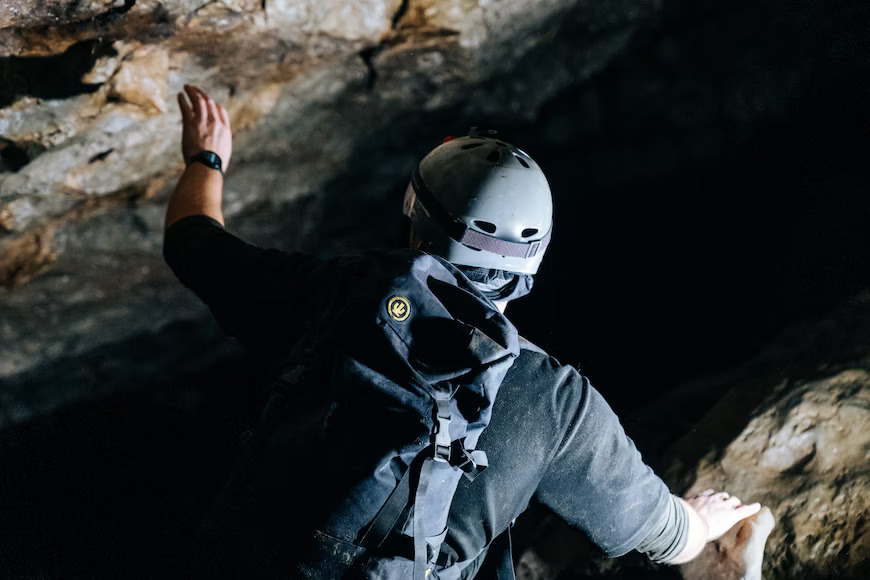 Meghalaya, meaning 'abode of clouds', is the wettest region of India. The forests of Meghalaya are notable for their biodiversity of mammals, birds, and plants. Meghalaya has some of the longest cave systems in India, with over 1000 known caves. The caves offer a unique opportunity for adventure enthusiasts to explore the underground world. They are of different levels of difficulty and length, ranging from short and easy walks to more challenging and adventurous expeditions. With several options for caving expeditions available throughout the state, caving in Meghalaya is a popular adventure activity. It's always recommended to undertake caving expeditions with a professional guide or tour operator to ensure safety and proper guidance. The Mawsmai Caves, Krem Mawmluh, and Krem Liat Prah are some of the popular caving destinations. The limestone formations inside the caves are also a sight to behold, with stunning stalactites and stalagmites that have formed over millions of years. The caves in Meghalaya are also home to unique and rare species of flora and fauna, including bats, spiders, and fish.
Top Adventure Destinations in West India
Kamshet – Paragliding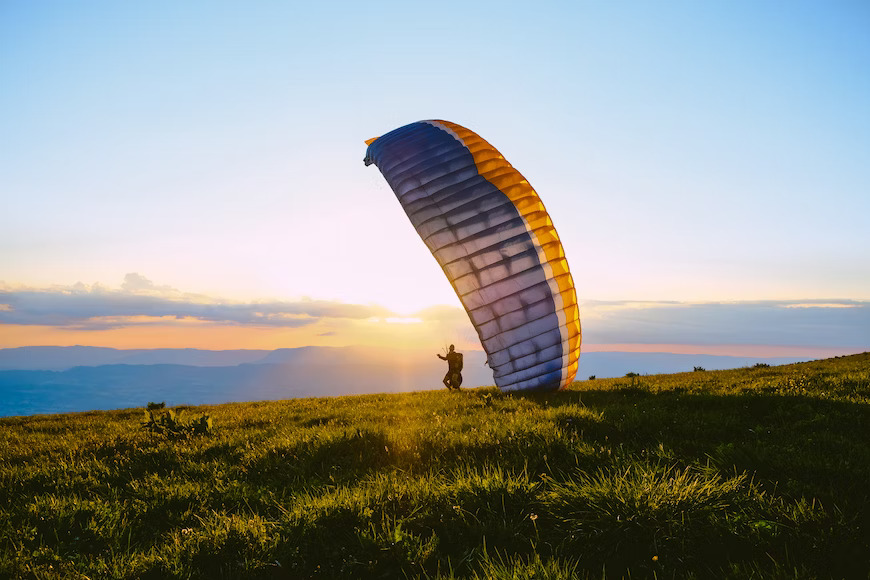 Kamshet is a small hill station located in the Western Ghats. Located between Mumbai and Pune, Kamshet is a popular paragliding destination in India. The location offers breathtaking views of the Sahyadri mountain range and is suitable for both beginners and experienced paragliders. There are several paragliding operators who offer different types of tandem flights for tourists depending on their level of adventure. Those who want a more thrilling experience, involving stunts and manoeuvres in the air, can try the acrobatic flight. Before going on a tandem flight, make sure to wear comfortable clothing and shoes. It is also important to follow the safety instructions given by the pilot to ensure a safe and enjoyable experience. The best time to go paragliding in Kamshet is from October to May, when the weather conditions are favourable. The winds are steady and the skies are clear during this time, which makes it ideal for paragliding. Paragliding in Kamshet is a must-try experience for adventure enthusiasts visiting Maharashtra. The beautiful hills, scenic landscapes, and adrenaline rush of flying in the air make visiting Kamshet a memorable experience.
Jaisalmer – Camel Safari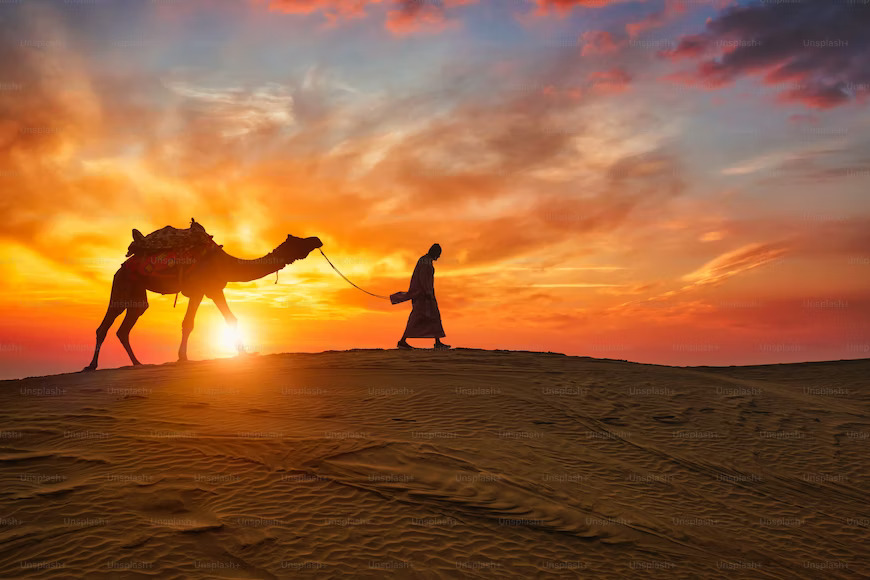 Jaisalmer is located in the north-western state of Rajasthan. It is known as the "Golden City" because of the golden sandstone used in the construction of the city's forts and buildings. Jaisalmer is famous for its magnificent forts, intricate havelis, and vibrant bazaars. Its golden sand dunes make it a popular destination for camel safaris. There are various types of camel safaris available in Jaisalmer, ranging from short day trips to longer multi-day safaris. Visitors can also choose between group or private tours. Camel safaris in Jaisalmer usually involve riding on a camel through the desert, watching the sunset over the sand dunes, spending the night in a desert camp, and also getting a chance to interact with the locals. It's important to pack comfortable, loose-fitting clothing, a hat, sunglasses, sunscreen, and a jacket or shawl for the chilly nights. The best time to go on a camel safari in Jaisalmer is during the winter months from October to March, when the weather is pleasant and the temperature is mild. Summers are extremely hot and should be avoided. A camel safari in Jaisalmer is a unique and unforgettable experience that allows visitors to explore the desert landscapes of Rajasthan and learn about the local culture.
Discover the Best Adventure Destinations in India with Travco Holidays Pvt. Ltd.
Looking for some thrilling moments at the best adventure destinations in India? Don't worry! We've got your back.
Travco Holidays Pvt. Ltd.
is a premium travel agency and your one-stop guide for travel and adventure tourism in India. To plan the perfect trip, contact us here or call us at
+91-9860090341
. Our expert travel consultants are available to assist with all your travel requirements. We are the experts for
Indian Passport Services
,
Portuguese Passport Services
and exciting
Holiday Packages
. We ensure quick processing services, hassle-free passport services, and
visa assistance
.