Many countries have been opening up for international travel to vaccinated travellers following COVID-19 safety guidelines. With the arrival of the festive season, people are eager to enjoy their Christmas holidays at destinations of their choice. Travco Holidays Pvt. Ltd. can assist you in booking a wonderful year-end holiday. Here's our recommendation of some of the best destinations for a Christmas time getaway.
Iceland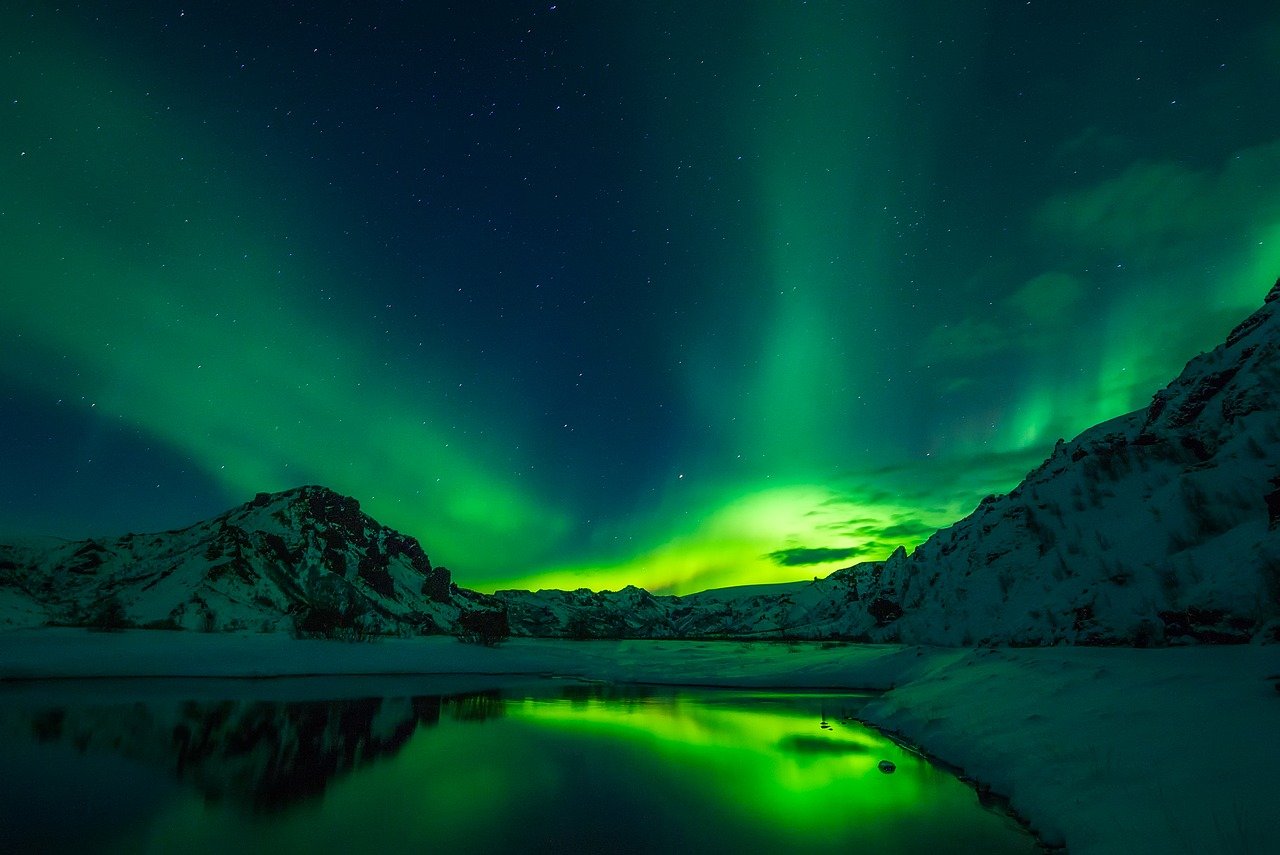 There are a couple of things that make Iceland one of the best Christmas destinations. Locals celebrate Christmas for 26 days, from 11th of December until the 6th of January. Iceland has 13 Santa Clauses or Yule Lads as they are also called there. The snowfall provides a perfect white Christmas. This also allows visitors to go snowmobiling, glacier hiking or take a trip to the ice caves. The Northern Lights, one of nature's most spectacular phenomenon's, streaks of green, white, pink, and purple dancing across the sky on clear nights, can also be seen during the Christmas holiday season. In Iceland, December is the darkest time of the year. People decorate most towns with countless Christmas and advent lights, adding a magical touch to place.
Barbados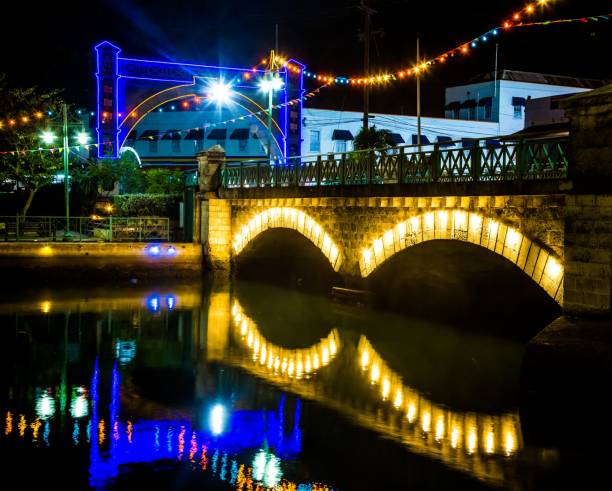 Barbados has the perfect outdoor weather in December to make your Christmas holiday memorable. Christmas cheer overflows with parades, concerts, seasonal celebrations and other traditional festivities. If you're at a homestay, join the host family and experience authentic Christmas celebrations with traditional holiday dishes. Holiday shoppers will also be delighted. With extended opening hours and seasonal discounts, Christmas is the best time of year. Bridgetown hosts most of the events including the annual candelight carolling at the residence of the Barbadian Prime Minister. A drive-through the city is a must to see its multiple Christmas trees. Pack your Christmas holiday in Barbados with surfing, diving, hiking or just soaking up the sun.
Finnish Lapland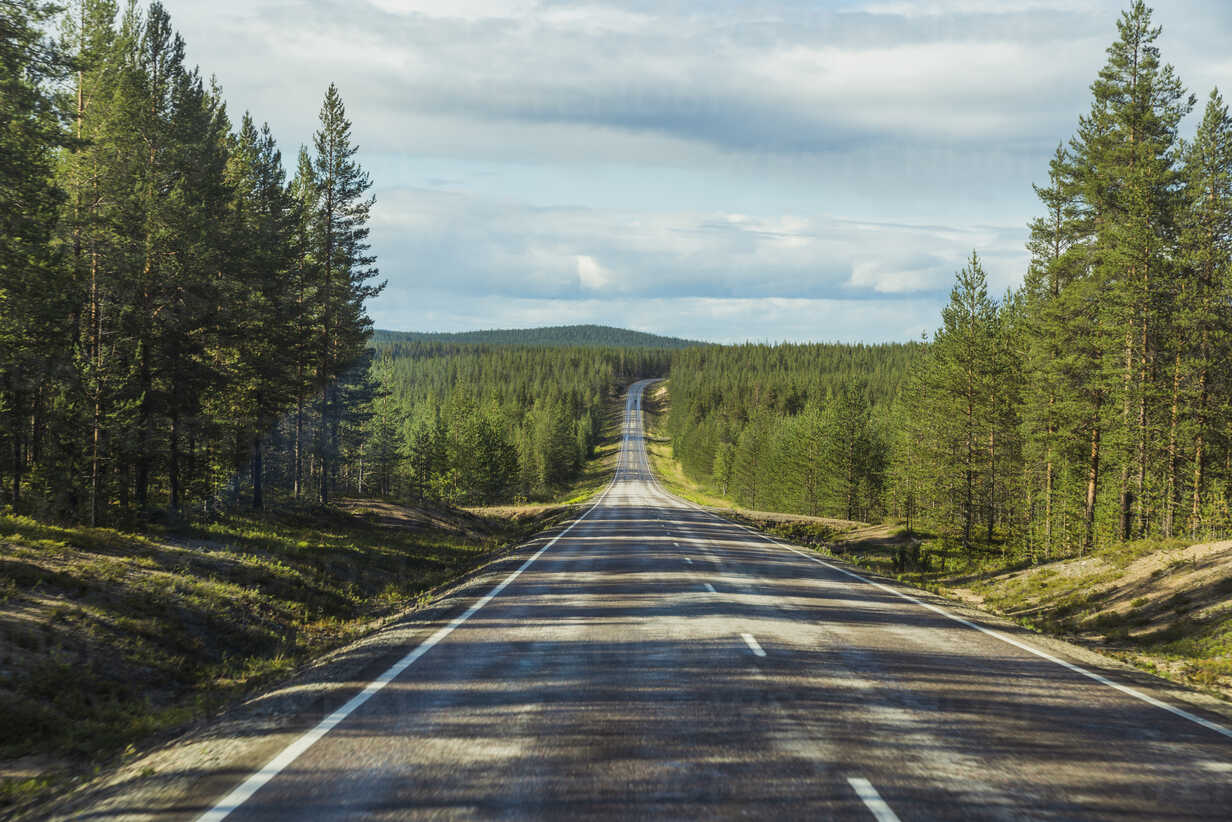 When in Lapland, Finland, there's no better time to meet Santa than at Christmas time. Though the Santa Claus Village in Rovaniemi is open all year long, the Christmas spirit feels special during a Christmas holiday. One of the most unique experiences is crossing the Artic Circle that runs through the Village. This southernmost latitude circle is clearly marked and you get a certificate once you have crossed it. Visitors can book at any of the accommodations close by as it is located just eight kilometres north of Rovaniemi. For the 'chilled out' experience the Glass Igloo at the Artic Snow Hotel provides the luxury of sleeping under a 360º glass roof. This hotel is made of only snow and ice, and has an ice bar, ice restaurant and even an ice chapel.
New York, USA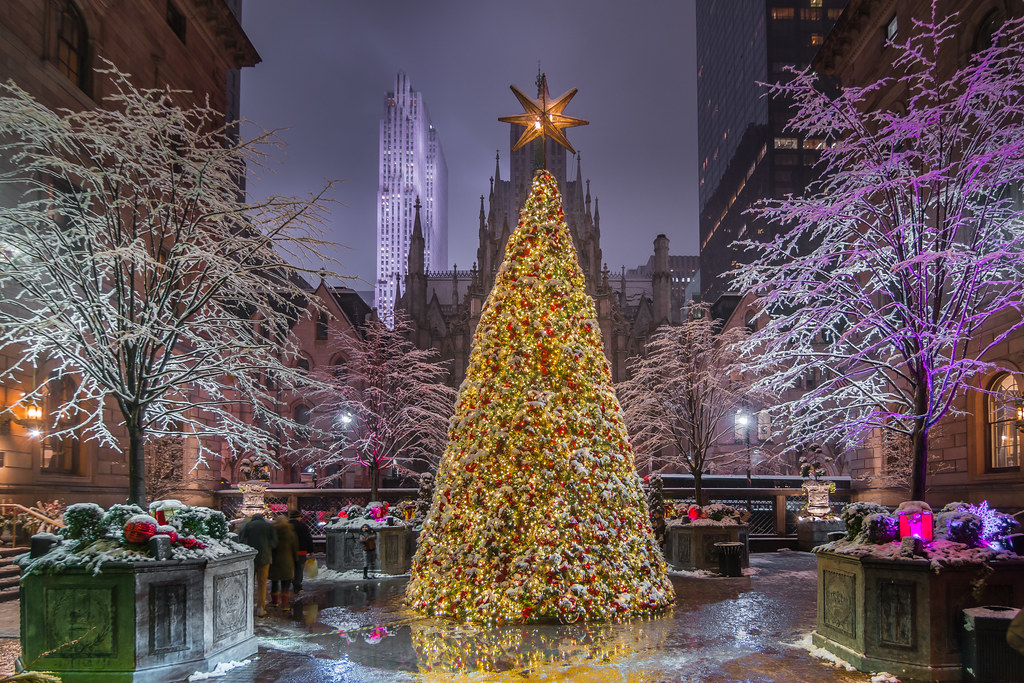 New York transforms into a winter wonderland in December. Full of festive lights and decorations, Christmas is one of the most magical times of the year in New York. The borough of Brooklyn is one of the most festive places and people can go around admiring houses in Dyker Heights, the best decorated neighbourhood of America. The houses in this affluent area are decorated with thousands of Christmas lights. There's even a 3.5-hour Brooklyn Christmas Lights Tour of Dyker Heights. The Rockefeller Center sets up a huge illuminated Christmas tree every year. The Center is also famous for its skating rink. In the shopping hub of Fifth Avenue, shop windows are beautifully decorated. During the Christmas holiday season, more than 80 parks across the five boroughs of The Bronx, Manhattan, Staten Island, Queens and Brooklyn will be lit up and have Christmas trees displayed.
Mauritius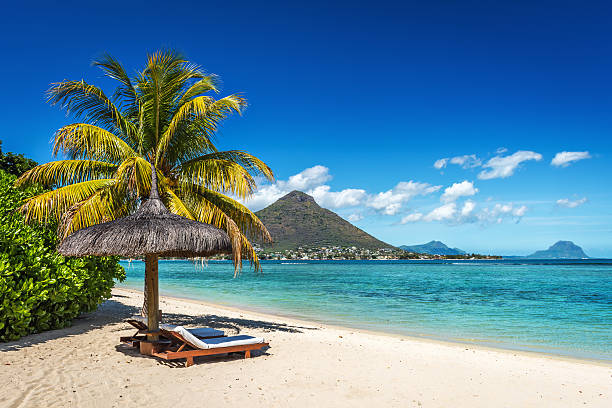 Consider enjoying your Christmas holiday in a lively tropical place. Even though the temperatures range between 26 to 32ºC or higher, people in Mauritius enjoy their Christmas celebrations. It may be a strange sight to see Santa in this summery atmosphere, but the loads of presents he comes with are always welcomed by young and old. Nature replicates the Christmas spirit during this time of the year with the bright red fiery flowers blooming on the splendid flame trees. Tourism is at its peak in Mauritius during the Christmas holiday season. Hotels and resorts offer special rates. Shopping centres are decked with Christmas decorations and many events are held attracting crowds during the day and late night shopping. Visitors can enjoy Mauritius' delicious cuisine along with the spirit of Christmas on this tropical paradise.
The Maldives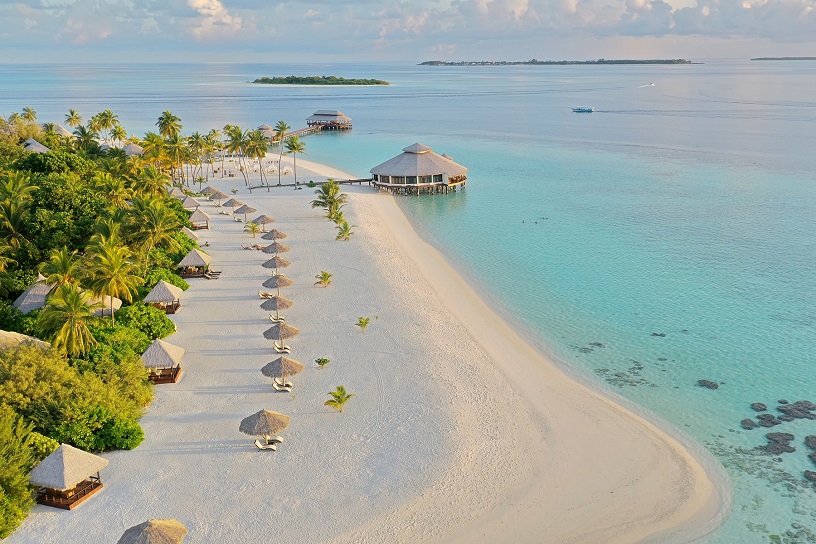 Imagine enjoying a Christmas holiday on one of the most photogenic places on the planet! Maldives is a collection of 1,200 islands scattered across the Indian Ocean. A holidayers paradise the Maldives offers some of the best snorkelling, diving, surfing and sailing. Stay at any one of beautiful resorts set on its own private island. Don't miss a visit to the underwater spas, open-air cinemas, or sunken wine cellars and treetop restaurants. If a relaxed Christmas holiday on a beach is what you yearn for, then relax in lagoons teeming marine life and spot dolphins while sipping a cool beverage. Most Maldives resorts set up beautiful and creative decorations and Christmas trees. Santa can also be seen running around the resorts with gifts. In Maldives, Santa arrives in the most unique ways – sometimes arriving by jet ski, on a water sleigh pulled by jet skis , by flying above the resort with a parasail or on a motorised sleigh at the jetty.
Singapore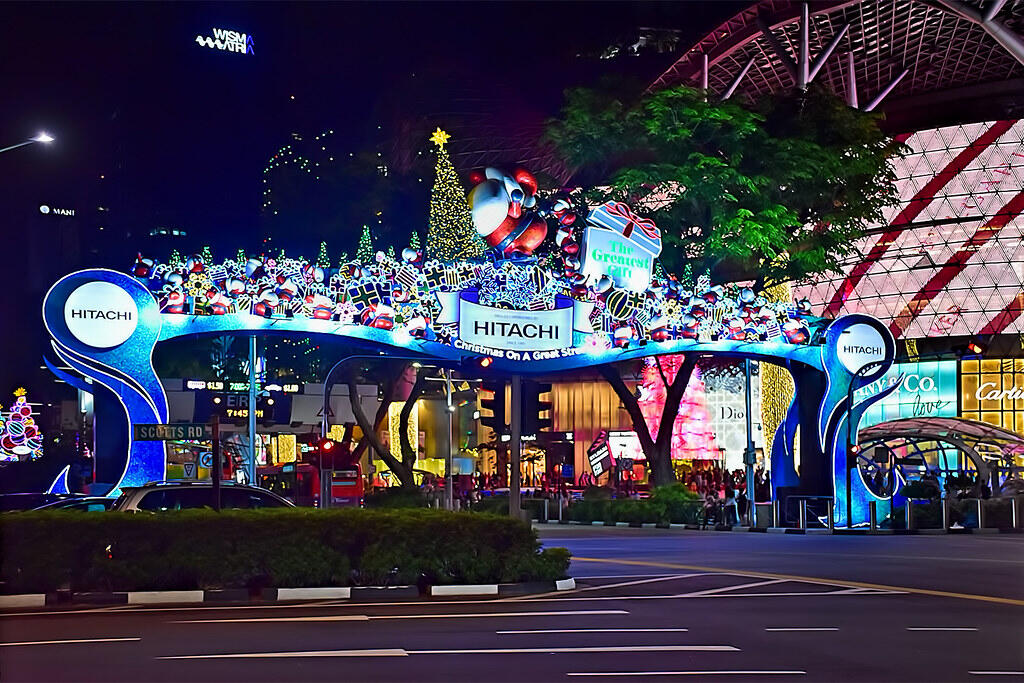 Christmas in Singapore is always a big celebration. Orchard Road with its famous shopping lanes is lit up with stars and festive décor in a different theme every year. Though the dining experience in Singapore is usually impressive, most restaurants offer Yuletide spreads and festive specials during the Christmas holidays. Some public places hosts get-togethers with fake snow and people are encouraged to come dressed in Santa suits and bring along gifts for their loved ones. Christmas religious services welcome people of all faiths thus highlighting the spirit of Love, Peace and Hope. In The Christmas Wonderland at The Gardens by the Bay, visitors can meet Santa at the largest Santa Grotto in Asia. The Festive Market there features Christmas markets and caroling. A spectacular must-see sight is the luminarie sculptures that use 360,000 light bulbs to illuminate them.
Travco Holidays Pvt. Ltd. is a travel and providing company based in Goa and one of the foremost one-stop solution providers. We are proud to provide complete domestic and international destination travel management. Our experienced travel consultants can assist you in passport services, visa services, flight booking, and tours and travels. We also specialise in Portuguese Passport Services, Foreign Exchange and Overseas Travel Insurance etc. Contact at +91-9860090341 for all your travel requirements. The dedicated team at Travco Holidays Pvt. Ltd. is always ready to help!