Pic Credits:
flickr
India during the monsoon season will leave you spellbound as much as during the exotic summers. Lush greenery covering mighty hills and mountains, and swollen lakes flowing with crystal clear cool water makes India all the more incredible during the monsoon season! Lined up are top Monsoon Destinations in India you should visit for a surreal experience. Pack your bags for the perfect monsoon trip to these places.
Coorg, Karnataka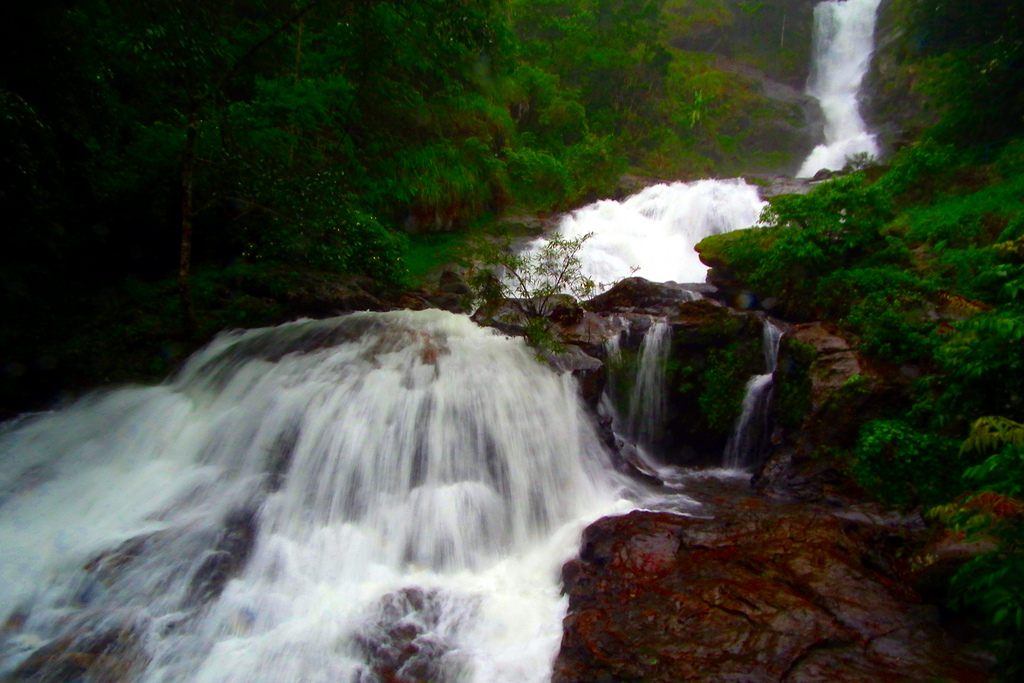 Pic Credits:
flickr
Coorg also known as "The Kodagu region", is an extremely beautiful mountain area in southern Karnataka. Coorg welcomes the monsoon season in June and experiences decent rainfall all through the months up to September. Situated amongst the beautiful hills of the World Heritage Western Ghats range, its dense forest cover with vast coffee plantations and delicious cuisine makes Coorg worth a monsoon destination in India to visit. Places in Coorg to visit:
Abbey Falls: Located around eight kilometres north of the peaceful town of Madikeri.
Irupu Falls: A beautiful waterfall situated around 90 kilometres south of the town of Madikeri and 20 kilometres from the Nagarhole National Park.
A mountain track from Kakkabe to Thadiyandamol.
Namdroling Nyingmapa Tibetan Monastery and Golden Temple.
Sightseeing around the town of Madikeri.
Kodaikanal, Tamil Nadu
Pic Credits:
flickr
Kodaikanal, another popular monsoon destination situated in Tamil Nadu is commonly referred to as "Princess of Hill stations". It receives average rainfall in the month of June, making it a pleasant place for a perfect monsoon getaway. Mighty mountains covered with lush greenery, scenic waterfalls gushing down on sturdy rocks and blissfully flowing streams; monsoons make Kodaikanal charmingly beautiful. Embark on a sightseeing tour while in Kodaikanal for a memorable experience. If you like hill stations with deep valleys and cloudy skies, Kodaikanal is your calling. Places to visit in Kodaikanal:
Silver Cascade Waterfall: A beautiful waterfall over 180 ft high gushing over the rocks situated on the Madurai-Kodai road.
Dolphin nose: A rocky cliff that provides a bird's eye view of the breathtaking beauty of Kodaikanal. The best time to visit is early in the morning when the mist is seen hanging among the clouds.
Green Valley View: The place is known for its thick and beautiful mist and once they clear a mesmerising view of the famous hill station stands beneath.
Munnar, Kerala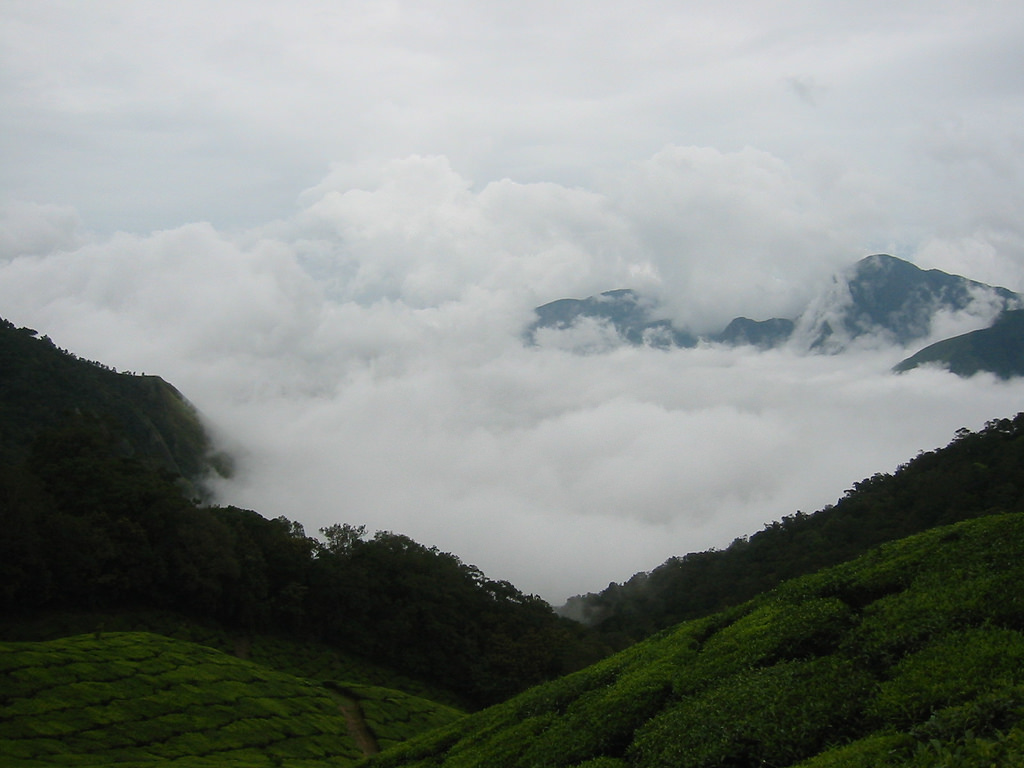 Pic Credits:
flickr
Kerala, in general, is a very pleasant place to visit all through the year but monsoon rains make it more magical. Covered with lush green foliage and acres of vast plains, Munnar, also known as "Lover's Paradise" is frequently visited by honeymooners. Enjoy Onam, a popular harvest festival of Kerala celebrated with much joy and enthusiasm all over the state on your trip down to the south. Rains here aren't incessant, so don't be afraid to give Munnar a monsoon visit. Places to visit in Munnar:
 Kolukkumalai Tea Estates: A leisurely stroll in this beautiful tea garden perched at an elevation of almost 8000 ft.
A trek to the fascinating Anamudi Peak situated inside the Eravikulam National Park.
Thirumeni Cultural Centre: Watch beautifully masked artists perform Kathakali, a popular classical dance of India.
Top Station: Enjoy the beauty of the Western Ghats at Top Station, the highest point in Munnar with some scintillating views of the hills, rivers and valleys.
Dudhsagar, Goa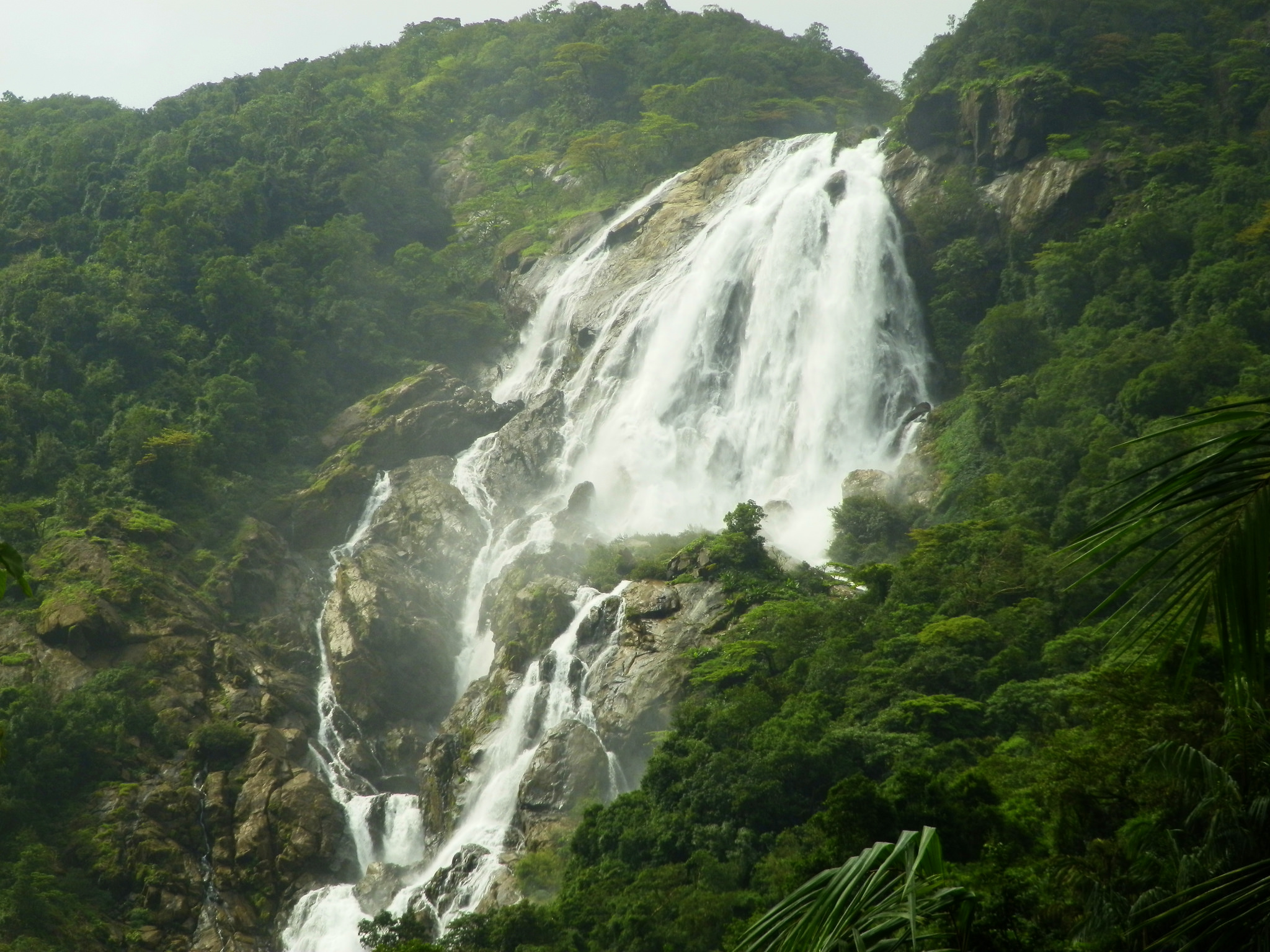 Pic Credits:
flickr
Goa known as the beach capital of India has more than its popular sunny side. Enjoy long treks along mossy ridden pathways and the feel of little droplets on your face on bike rides in the rain. Indulge in some steaming hot rice and curry and get a first-hand experience of Goa's soulful cuisine on your taste buds. Goa's iconic Dudh Sagar falls is in its full glory during the monsoons and a trek makes it one of the most amazing activities of the season. The powerful gush of water becomes almost dizzying! Stand close to it for a completely drench-worthy experience and if you are feeling adventurous, trek up the falls. Dudhsagar is one monsoon destination in India you sure can't miss.
Darjeeling, West Bengal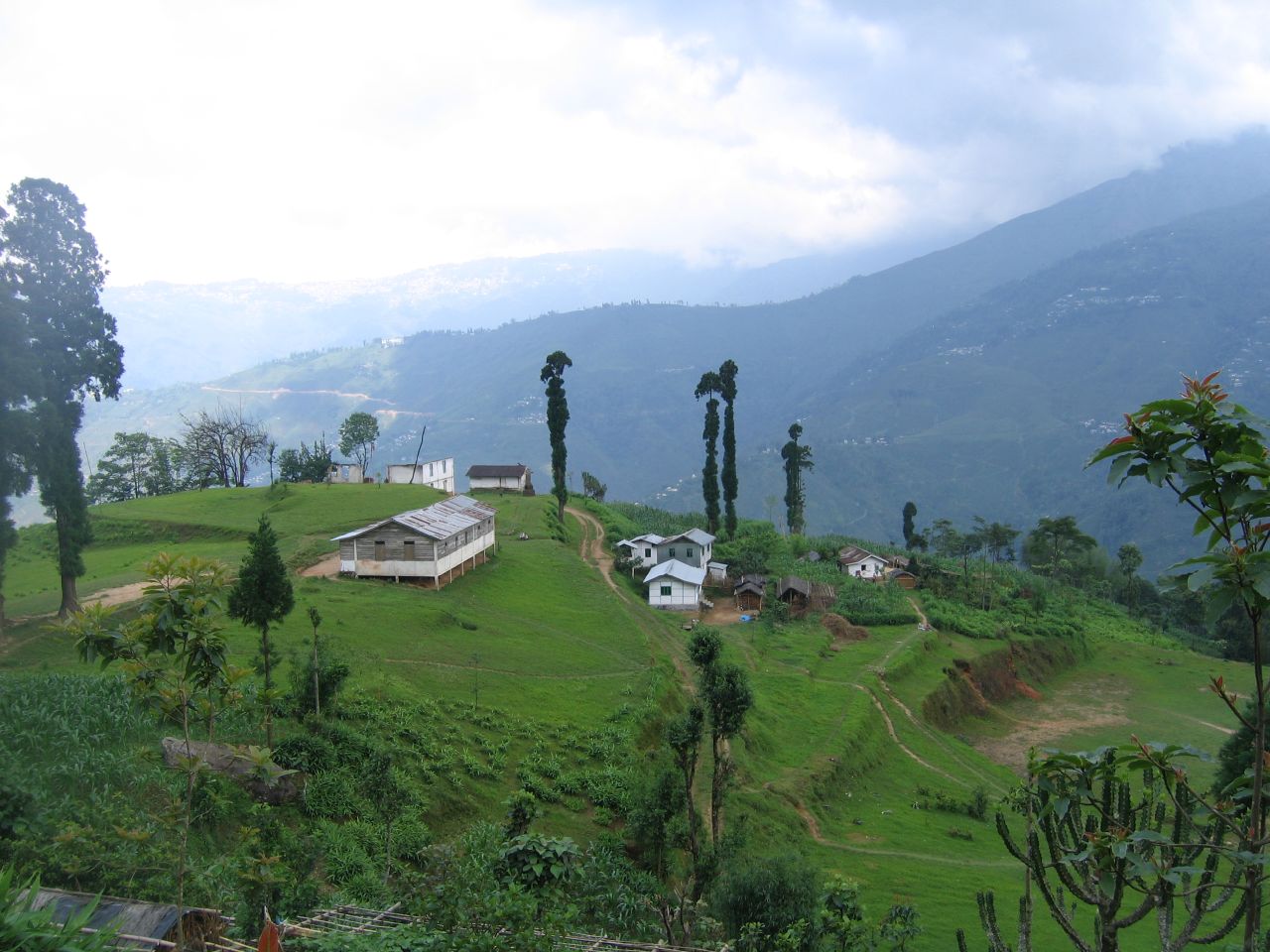 Pic Credit:
flickr
Despite the grapevine, Darjeeling is a great place for a monsoon trip and will make you physically drawn to the place. If the south is too far for you to plan a trip, head west. The misty weather and foggy white atmosphere with moisture-laden winds blowing from time to time are quite soothing and ideal for a perfect monsoon getaway. This pleasant weather of Darjeeling adds to the beauty of the place and makes it more alluring. Darjeeling can be visited throughout the year as the weather remains cool and is ideal for sightseeing.
Related: Things to do while in Goa
Places to visit in West Bengal:
Keventer's: An eatery located on Nehru Road leading to the Chowrasta Mall. It serves the best English breakfast, tea and snacks in this hill town.
Bengal Natural History Museum: Get to know more about the flora and fauna of Darjeeling. The museum houses a huge collection and specimens of birds with nests and eggs, reptiles and fishes, mammals, insects and more.
Ava Art Gallery: A beautiful art gallery located on Hill Cart Road, National Highway 55 towards Darjeeling town centre, this bright purple and yellow coloured building houses a sixty piece collection of artwork that includes water, oil and thread paintings.
Planning a trip to any of these monsoon destinations? Visit
https://travcoholidays.com/
or call on 9860090341 for help with
passport and visa assistance
and make that dream come true.