Pic Credits:
flickr
As France celebrates its victory of the FIFA World Cup 2018 with a glorious home-coming parade, let's join in the celebration by indulging in exquisite French cuisine. The French heritage cannot be summed up alone by its splendid  arcitectural monuments. It has some of the finest culinary that will make you savour every bite. French Cuisine according to UNESCO brings people together to enjoy the art of good eating and drinking and creates togetherness among them. Here's a perfect roundup of some amazing French Cuisine you can try out on while on a trip to France.
Baguette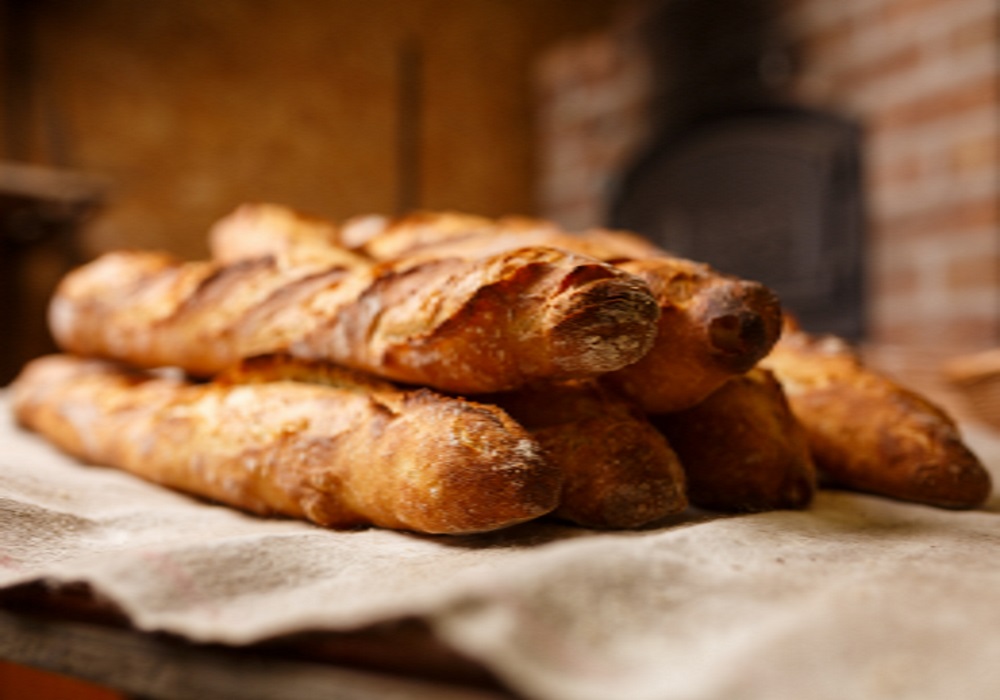 Baguette, a crispy and crusted long loaf of French bread is a gem to every French heart. Served as an entrée, it makes the perfect appetizer for every French meal. It has a classic fresh French taste to it, making it perfect for dips like creamy soups and a mix of balsamic vinegar and olive oil. Baguette also goes well as a toast with a rich dip of Nutella and goes well with almost any French meal. Just nibble on some baguette on your walks around the city. Baguette surely makes French cuisine whole!
Lemon Tart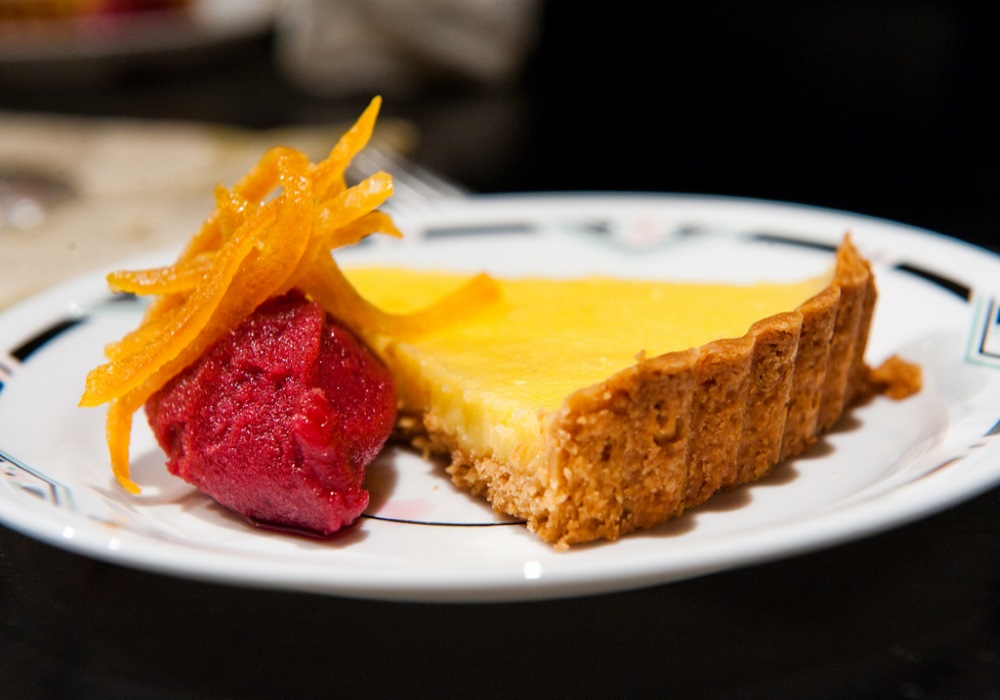 Pic Credits:
flickr
This classic citrus dessert is a culinary flair of the French cuisine. Lemon tart or as the French would say 'tarte au citron' has a lemony punch to it with a cookie-like crust and a filling that is lemon-curdy. It has a creamy consistency and is not sour on the taste buds. Finished with a quick dusting of sugar to leave you coming back for more, the French Lemon Tart is a refreshing French dessert for a perfectly cool evening.
Ratatouille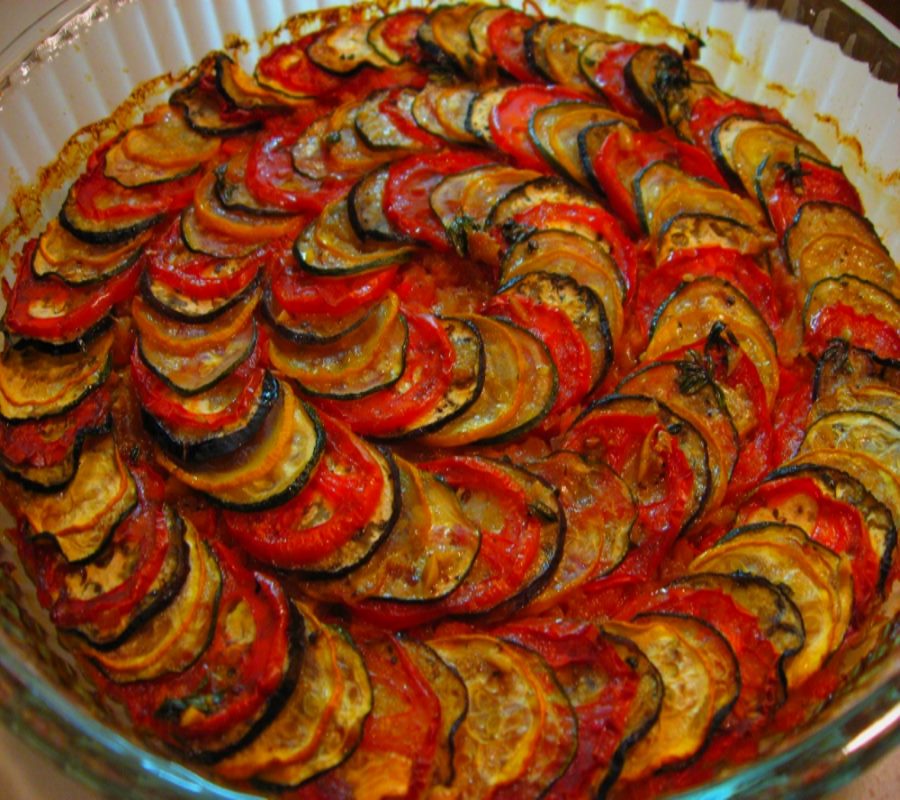 Pic Credits:
flickr
Ratatouille is an elegant vegetarian French stew that originates from the Provence region of France. This French dish is a seasonal mix of Mediterranean vegetables such as zucchini, bell peppers, mushrooms, and eggplants, cut into fine long strips and elegantly arranged to please your eyes. Sometimes herbs like parsley, basil and thyme are added to give it an extra zest of flavour. You definitely can't give this French cuisine a pass.
Nicoise Salad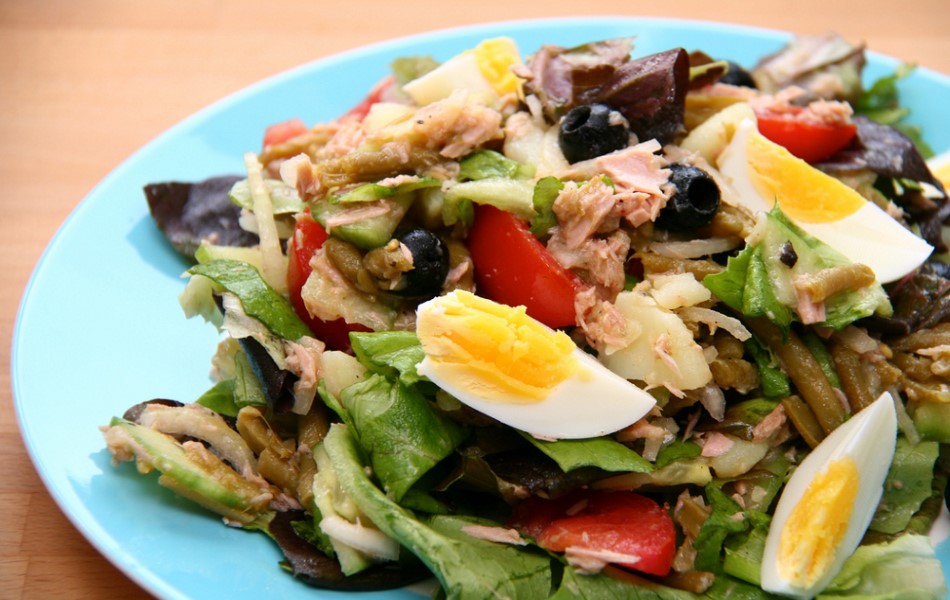 Pic Credits:
flickr
The Nicoise Salad is a fresh French salad having its roots also in the Provence region. It can stand out as a meal on its own, be served as an entrée or as a side dish with other French meals. What makes this salad a French speciality is that it is bundled with fresh tomatoes, lettuce, green beans, olives, anchovies, shallots, freshly cooked or canned tuna and boiled eggs. A dash of mayonnaise is added to make this French cuisine deliciously rich. Relish this fresh French salad on your trip to France. C'est délicieux!
Crème – Brûlée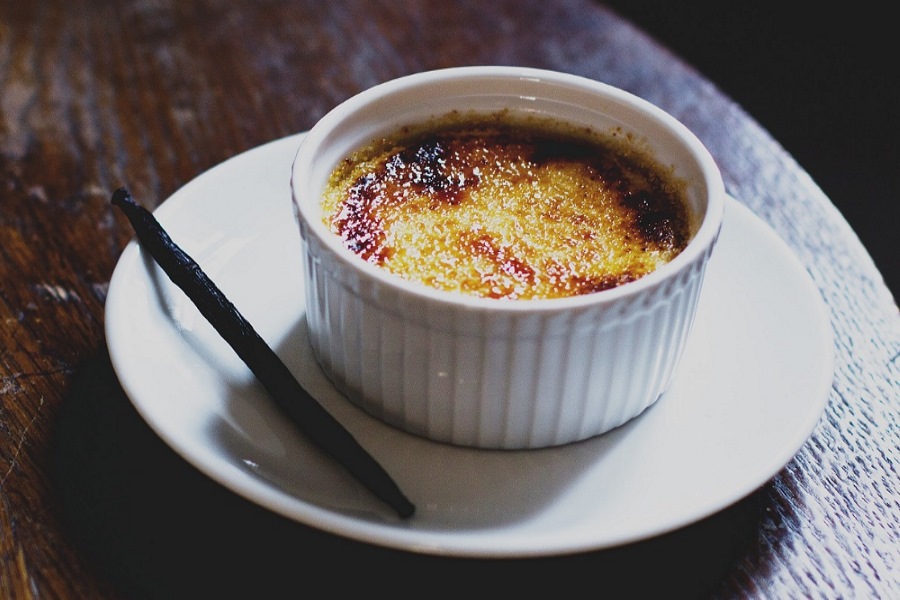 Treat your taste buds with this mouth-watering French delicacy. The fancy French name Crème – Brûlée, also known as burnt cream or Trinity cream is a French classic with vanilla bean and caramelized crispy, burnt sugar. It has a sweet, creamy taste and a crunchy smooth texture – all in the same bite, making it an exquisitely rich and an elegant French dessert, enjoyed by many.
Macarons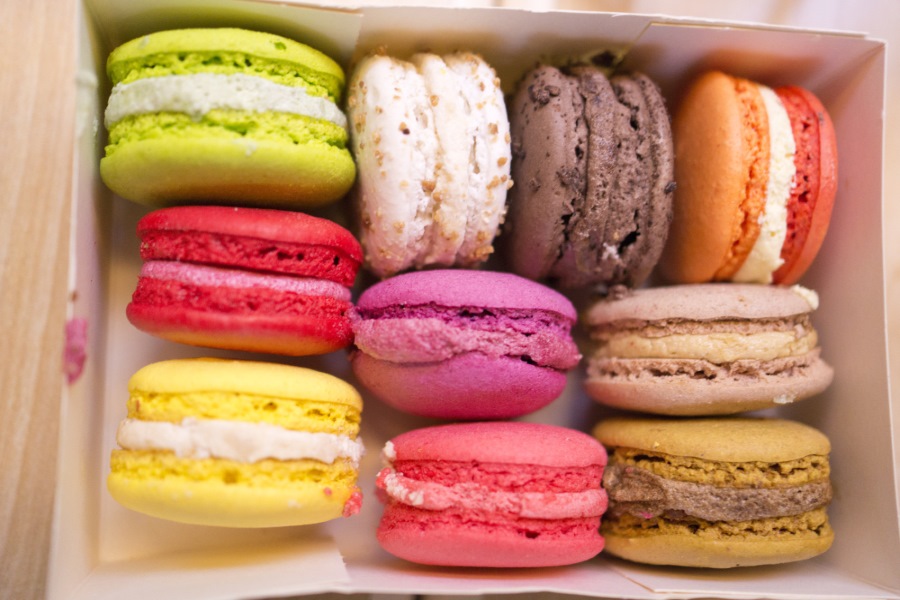 Pic Credits:
flickr
If you have a sweet tooth, you can't give Macarons a miss. Macarons are a sweet meringue-based confection made with flour, eggs, and a lot of granulated sugar and can be enjoyed at any time of the day. This French Cuisine will make you savour every bite.
Croissant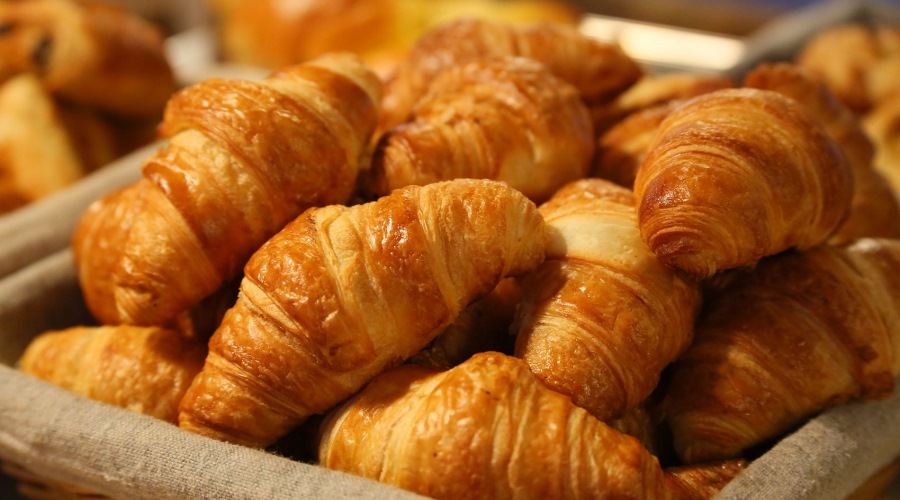 If you're a pastry lover, Croissants will make your day! Made from layers of buttery pastry puff, when baked they have an aromatic smell and a beautiful golden-brown finish that will leave your mouth watering. Croissants can be had at any time of the day but are usually preferred as an evening snack by the French.
Escargot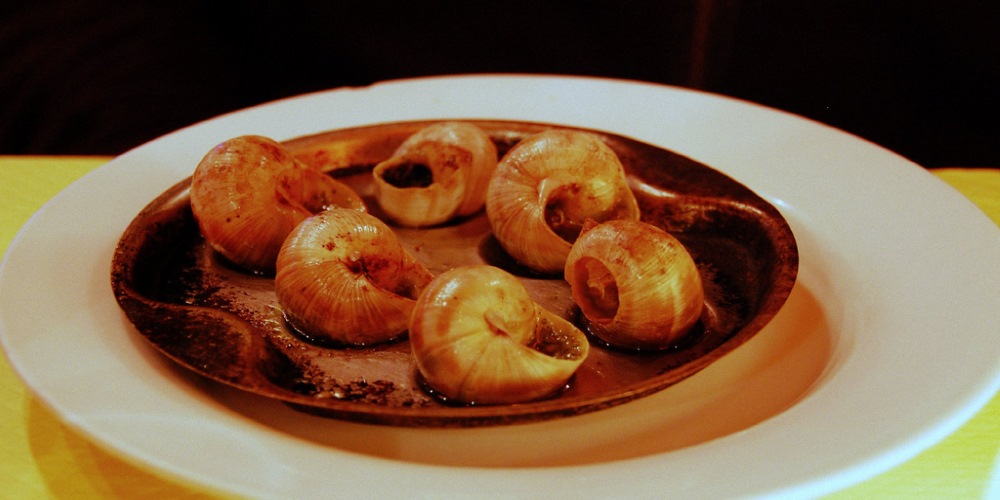 Pic Credits:
flickr
French cuisine isn't complete without Escargots. Escargots have been considered a delicacy consisting of cooked land snails since time immemorial. Generally served as a starter in France, Escargots flavoured with garlic-and-herbs makes it a timeless French meal for every lunch. Needless to say, the French do have a way with snails.
Sweet Crepes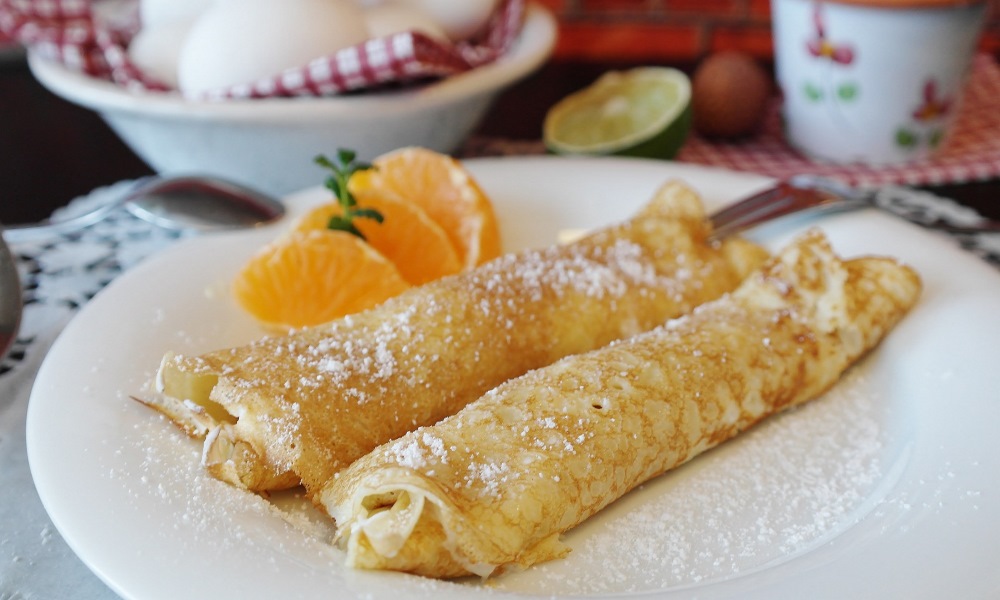 Crepes, a native French street food, are lovely to indulge in for an afternoon snack. This thin pancake-like dessert can be filled with both sweet and savoury fillings. Try a filling of Beurre-Sucre (butter and sugar) for a true and unadulterated crêpe experience. French crepes will make your stay in France worthwhile!
French Cheese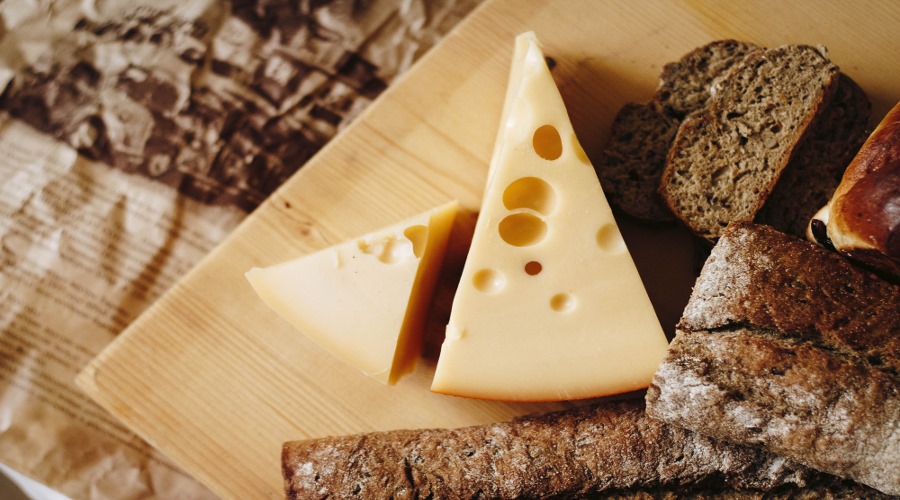 You surely can't leave France without tasting its finest cheese. The French truly enjoy a lot of cheese. Langres, Fromage de Meaux, Comte, Camembert Le Chatelain, Ossau-Iraty, Roquefort, Chevre, Pont L'Eveque and Tomme de Savoie are names of popular French cheese you must try on your trip to France. The blue French cheese is a queen of them all and you can't give it a pass. Pack some on your return trip to last you a while.
See Also: Enjoy your travels by experiencing cultural dances around the world
French cuisine will physically draw you to the place! Travel to France with
Travco Holidays
and taste some its finest French cuisine. Travco Holidays ensures proper passport documentation and quick processing services. We are the experts for
Indian Passport Services
,
Portuguese Passport Services
and exciting
Holiday Packages
.